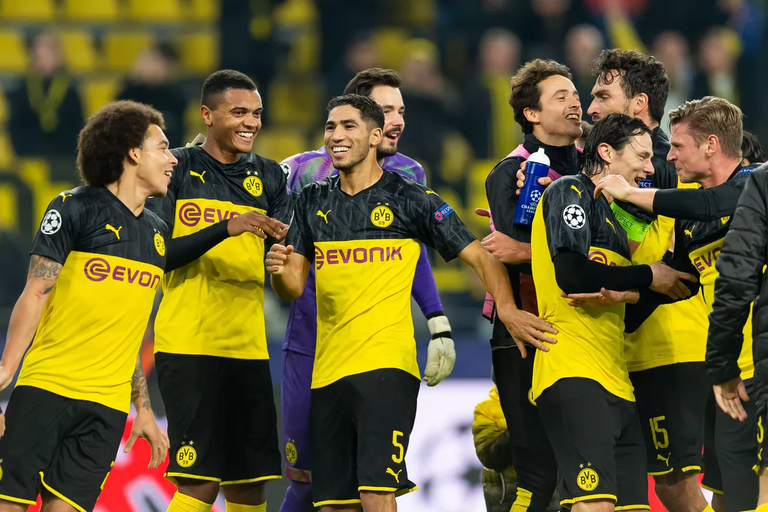 source
As always, it is another amazing day again today and so much fun around. The champions league group stage games resumed yesterday and it was really a fabulous UCL matchday experience. Two of the fixtures that had a lot of attention yesterday was probably two of the most entertaining games in yesterday's matchday. Chelsea coming back from 4-1 deficit to draw against Ajax 4-4 at Stanford Bridge and Dortmund coming back from 2-0 deficit to win 3-2 against Inter Milan at home, was a memorable experience for the home fans respectively.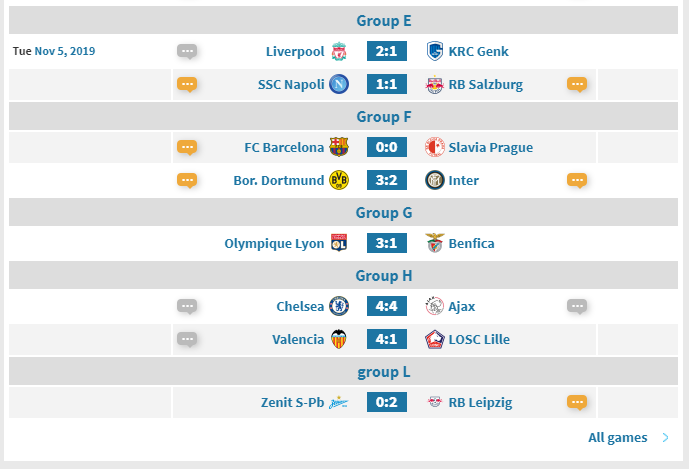 source
Like I pointed out above, Dortmund vs Inter Milan were one of the exciting fixtures that kicked off yesterday and it was truly a match to be proud of for the Dortmund fans, seeing their team come back from 2-0 against a very strong and compact Inter Milan team, to not only equalize but to win the match and snatch all 3 points at home in a very difficult group.
It was an exciting game at Borussia Dortmund, a must-win game for both teams to have a greater chance of qualification in a tight group. Barcelona draw against Slavia Praha puts them on 7 points and a 1 point lead above Dortmund. Inter Milan loss yesterday puts them on 4 points with 2 games still left to play. At the start of the game, things began to look worse for Dortmund who lost to this same Inter Milan side at the San Siro in the first leg clash, as Dortmund found themselves a goal down in just 5 minutes into the game. To make matters worse, they conceded another one just before half time to go into the second half with a 2-0 deficit.
Something had to change in the second half for Dortmund as they had to throw everything into the game to try to get something out of it. However, it wasn't going to be an easy task against a team managed by Antonio Conte. Aiming for a win from 2-0 deficit looked like a huge mountain to climb at that point, but it was a matter of one step at a time. At last, the first goal for Dortmund came at the right time, in the 51st minute, all thanks to Hakimi's goal, raising the hope of the Dortmund supporters, believing that something great could happen in the game. Thirteen minutes later, Dortmund made it 2-2, all thanks to the goal by Brandt. Yet another Thirteen minutes later, Dortmund scored the winning goal from Hakimi's effort. This goal raised the atmosphere and all the Dortmund supporters went wild. Fabulous effort by Dortmund and now they find themselves in a very good position to qualify.

source