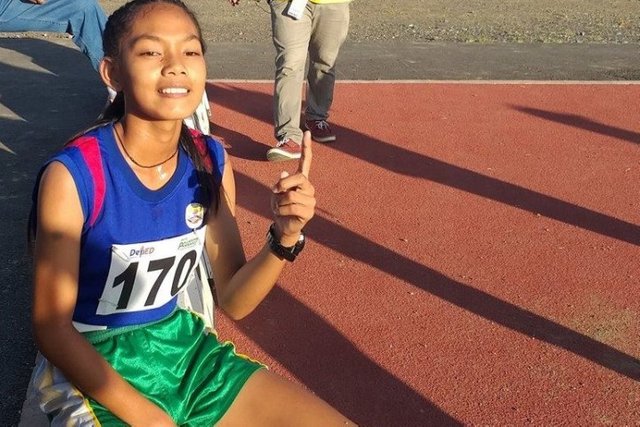 Image Source
Bicolano triple jumper and Palarong Pambansa 2019 record breaker Jasmin Bombita has the full support of his countrymen in the Southeast Asian Games 2019 medal-winning campaign.
Among the trainings of the Philippine Athletics Track and Field Association (PATAFA), Bombita is said to be alone under the age of 18 but has no qualms with competing with other athletes.
In an exclusive interview with Bombita's first coach Melvin Balaoro, the athlete is poised to attend the biennial sports meet based on their final conversation.
Balaoro is confident that the 17-year-old athlete will be able to hold the medal as he has also competed in Malaysia and Indonesia for the athletics event.
Despite the fact that Bombita is a disciplined and passionate athlete who was still trained with proper training gear to add a medal for the Philippines.
It was learned that 2014 was when Bombita started playing in the high jump of the district meet, where triple jump also required speed and powerleg.
This Saturday, November 30, is the grand opening of the SEA Games 2019 at the Philippine Arena in Bulacan