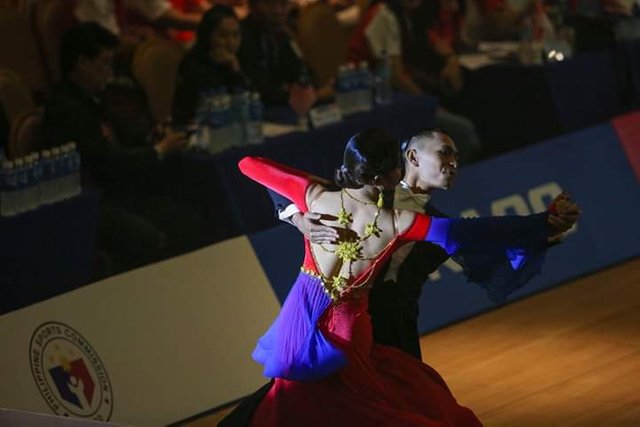 Image Source
As expected, the dancesports immediately claimed eight gold medals in the first day of the 30th Southeast Asian Games.
The tandem of Mark Jayson Gayon and Mary Joy Renigen has already claimed the third gold medals.
According to Bombo Bam Orpilla from the Royce Hotel in Clark, Pampanga, the two chased the gold medal in the single dance waltz with a score of 29.950 as well as the single slow foxtrot which collected a total of 30,200.
While their third gold was at the Dancesport Five Dance event.
Sean Mischa Aranar and Ana Leonila Nualla also did their best to dominate the single dance tango as well as the Viennese waltz single dance.
This afternoon, the Filipinos again called for gold medal performance in the Latin category at the Single Dance Rumba and the Dancesport-Single Dance Cha Cha.
Earlier Philippine officials had predicted that the country would be king in this area because of its dancing background.
A total of 56 record breaking sports and over 500 events have been fought in 11 countries in nearly two weeks.