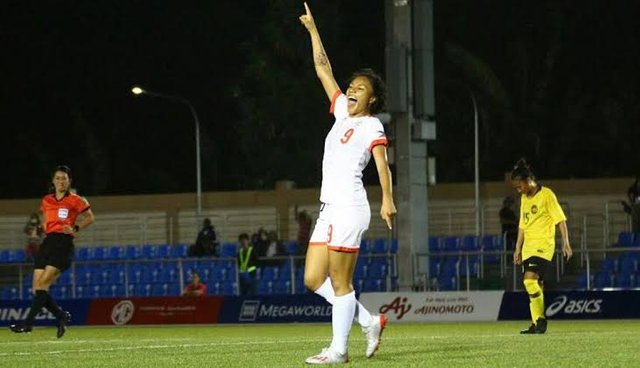 Image Source
Malditas are entering the semifinals of the country's women's football team after defeating Malaysia 5-0 in the Southeast Asian Games.
Sarina Bolden was able to make a goal for the team's lead in the 41st and 45th minutes.
Alisha Clara del Campo also made a goal.
Eva Madarag also added a goal in the final two minutes of the game.
With the win surely the Philippines will be in the next round.
The semfinals will start on Thursday December 5th.