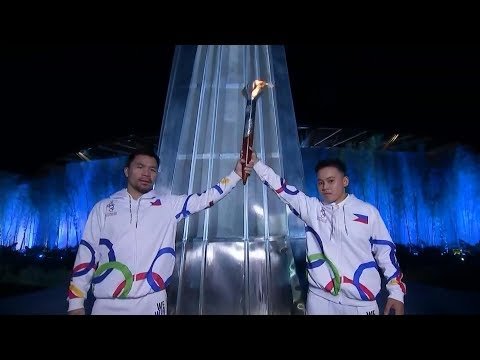 Image Source
Aiba Women's World Boxing Championships 2019 Champion Nesthy Petecio is thrilled to have Senator Manny Pacquiao join him as a torch bearer during the opening ceremony of the Southeast Asian (SEA) Games 2019.
In the exclusive interview of Star FM Bacolod with Petecio, he said he was extremely "honored" because he had the rare opportunity to be with the Pinoy ring icon especially on such a huge occasion.
Petecio is also among the Filipino athletes who will be involved in the field of boxing.
In retrospect, the SEA Games 2019 opening night seemed to be a celebration of Philippine pop culture hosted by Pinoy prides in the field of sports, beauty pageants and entertainment