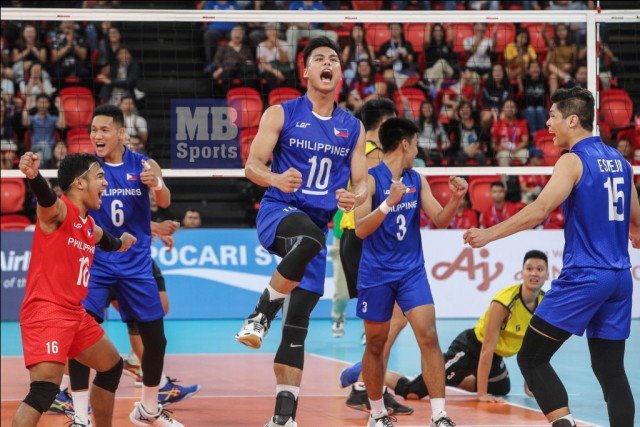 Image Source
The Philippines team is entering the semifinals of the 2019 Southeast Asian (SEA) Games Men's volleyball tournament after defeating Vietnam in straight sets.
Final score: 25-20, 25-21, 25-12.
Top team scorer was Pinoy import from Japan Bryan Bagunas with 22 points and Mark Espejo also 13 points.
According to team captain Johnvic De Guzman, the win was a huge boost to the team's morale as they were also beaten by Vietnam during the eliminations of the 2017 SEA Games.
On Friday, the men's team will face the former 2nd placer team Indonesia.
Tomorrow's women's team will try to seal their first win against defending champions Thailand.