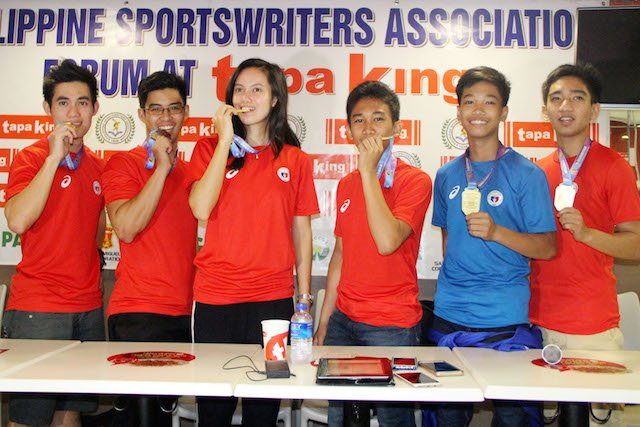 Image Source
The Philippine Wushu Team confirmed their victory after winning all six of their semifinals at the Sanda event at the ongoing 30th Sea Games at the World Trade Center, Pasay City.
Divine Masadao Wally won first place in the Women's 48-kg category with an absolute victory over Laos.
Neither did the Men's 48-kg category play team coach Jessie Aligaga who won by split decision against the Vietnamese athlete.
In the first round it was not an easy fight for Aligaga as it did not score well but by the second round it had dominated the bracket until the third round.
Arnel Mandal once again showed off his back with another Vietnamese opponent.
Francisco Solis won the Men's 56-kg category with absolute victory after giving up his Malaysian rival just before the first round.
Gideon Padua, who lost in the Men's 60-kg category, did not defeat the Thailander in the first and second rounds to avoid the third round.
In the Men's 65-kg category, Clemente Pabatang Jr., and the Myanmar nationalist group, stopped short of breath in the Men's 65-kg category.
But Pabatang relied on the support of pinoy fans to subdue the opposition.