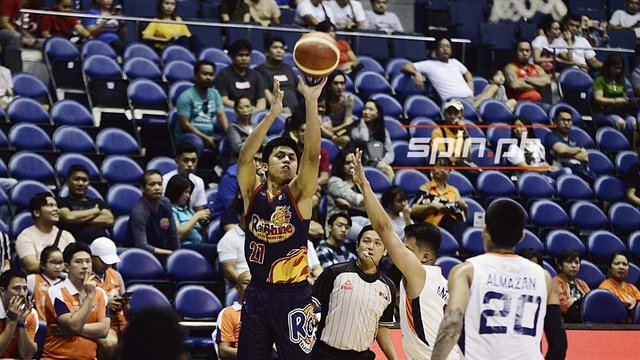 Image Source
The Rain or Shine Elasto Painters are still alive in the quarterfinals after defeating the Meralco Bolts 83-81 in the PBA Governors' Cup.
Richard Ross combined for 26 points and 12 rebounds while Rey Nambatac had 24 points and a double-digit double to take a 4-7 win-loss record while the Bolts had eight wins and three losses.
The Bolts had a 13-point lead until the RoS eventually chased it.
Painters coach Caloy Garcia is thrilled about the win because they need to win to survive and give them hope.
Allen Durham had 23 points and 16 rebounds while Raymund Almazan had 18 points and 19 rebounds for the Bolts