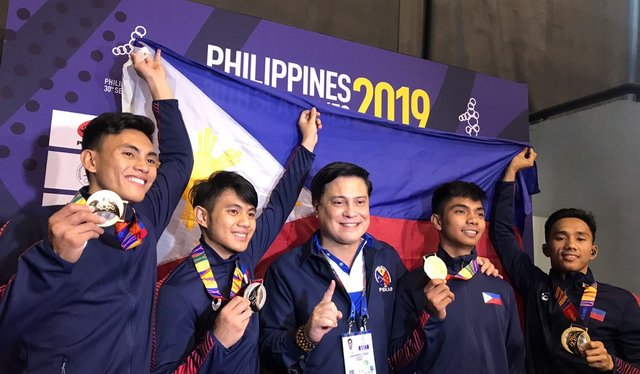 Image Source
Arnis athletes continue to win during the competition held at the Angeles University Foundation (AUF) in Clarck City, Pampanga.
The Philippine National Arnis Team recently bagged the 12th gold medal in the Philippines.
Jesfer Huquire defeated his opponent Nay Lin Oo from Cambodia for the Arnis paddlestick bantamweight division.
Cambodian Chun Ssok also failed to recover from a series of points after being beaten by Elmer Manlapas of the Philippines for the Featherweight division.
Athletic Carloyd Tejada last won the Philippines' third gold for the welterweght division against Myanmar.
Also in the women's paddlestick competition were Jedah Mae Soriano (featherweight division), Sheena Del Monte (bantamweight), Ross Ashley Monville (lightweight) and Abigail Abad (welterweight).
The team has already claimed 12 gold medals for the second day of the 30th Southeast Asian (SEA) Games.