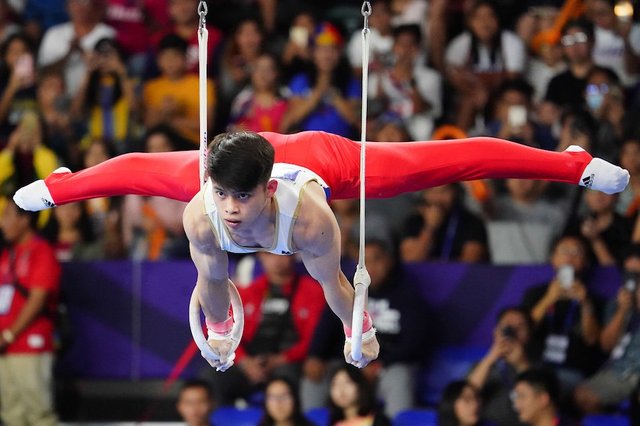 Image Source
As expected, teen gymnastics sensation Carlos Edriel Yulo did not disappoint his supporters during Day 1 of the Southeast Asian (SEA) Games.
This is after leading the artistic all around gymnastics which means the 19-year-old Pinoy gymnast has hit the gymnastics apparatus.
This includes floor exercise where he specializes, as well as pommel horses, parallel bars, vaults and other categories.
Known as Caloy, he was the first Pinoy to claim a gold medal at the World Championship in Germany recently.
All gymnastics events will be held at the Rizal Memorial Coliseum, where artistic gymnastics will be on schedule from December 1 to December 4, rhythmic gymnastics on Dec. 6 and 7, the aerobics gymnastics last Dec. 9.
It was first reported that Caloy was determined to sweep all seven events he participated in.