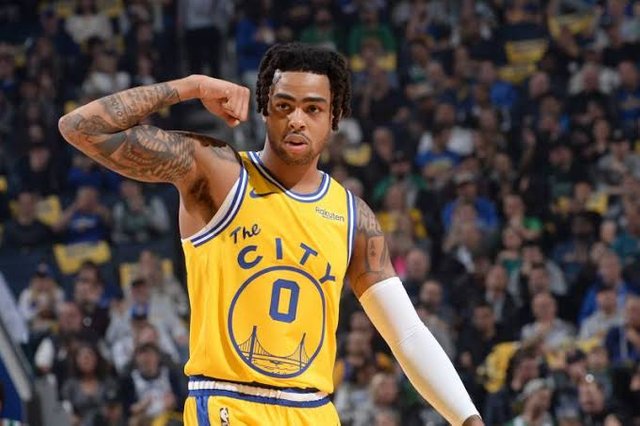 Image Source
Golden State Warriors guard D'Angelo Russell will not be able to play for two weeks due to a sprain in his right thumb.
In the Warriors' announcement, the sprain was confirmed when Russel's right thumb underwent an MRI after they were beaten by the Boston Celtics.
Russell will also be absent from the Warriors' upcoming four-game road trip, and will face reevaluation after two weeks.
Russell's injury has further exacerbated the Warriors' list of players with health problems.
Remember that Stephen Curry's left arm was fractured last month, requiring him to rest for three months.
All-Star wingman Klay Thompson is undergoing rehab because of a torn ACL in his left knee.
Due to nerve condition, Kevon Looney was a "no show" in Golden State games since playing 10 minutes in their season opener against the LA Clippers.