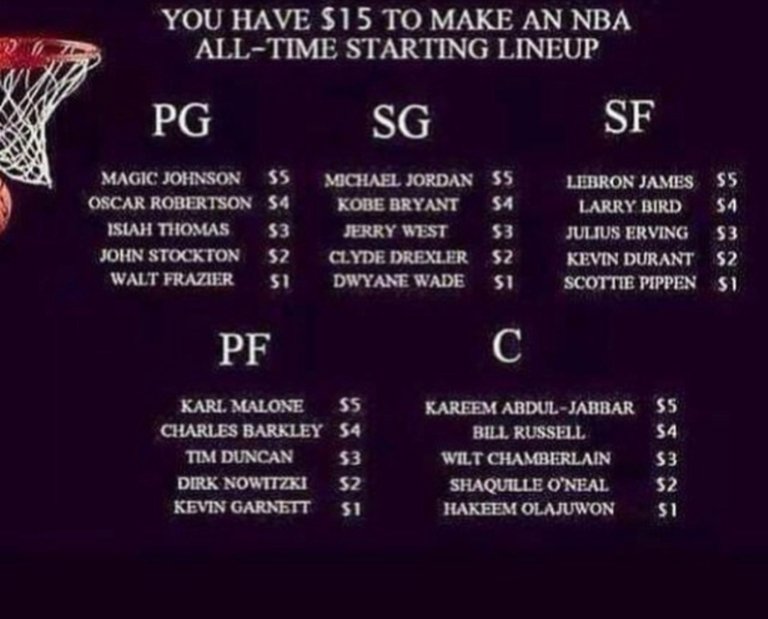 My team.
$2 John Stockton
$5 MJ
$5 Lebron James
$1 KG
$2 Shaq
Shaq is the most dominate player to ever play the game. He killed people!
Being a jazz fan it was awesome to pick up Stockton for $2. That is super cheap.
I think my weak spot is the power forward. Kevin Garnett was good but would have loved to get Tim Duncan in that spot.
I want to see your picks. Not sure if many of the people that see this are NBA fans.
I've been missing the nba. Excited for next season.