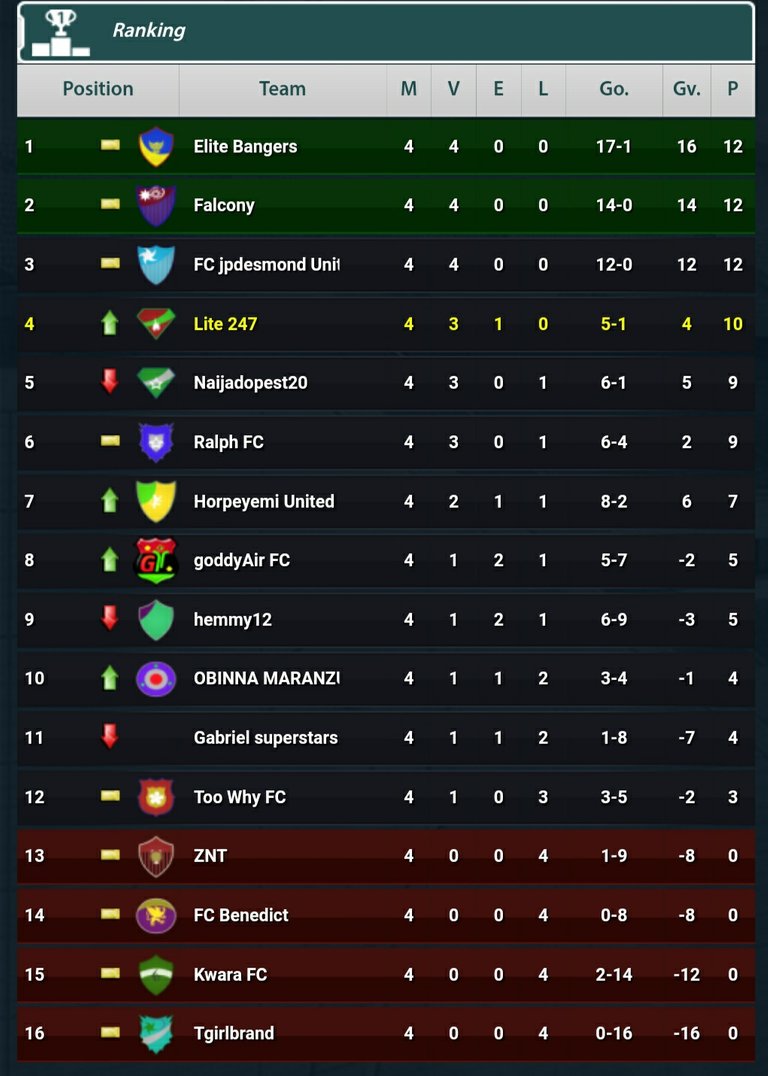 Stage four today, table taking shape little by little. There will be 30 matches, 15 home and 15 away, each team battling never the last 4 which is the relegation zone.
Lite 247 won 3 games already and draw 1 today. The draw was 75% technical due to goaltycoon site downtime issue today.
Elite banger, Falcony and Jpdesmond all 12 points and 1st , 2nd and 3rd respectively. Will Elite banger maintain the position till the last game?
A question without answer for now.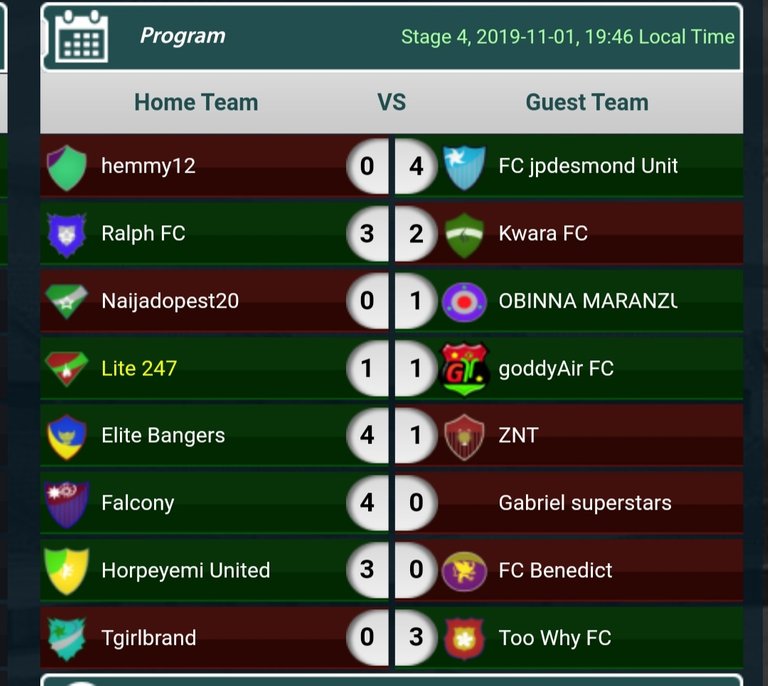 ZNT
Kwara
Benefict
Tgirlbrand
All above yet to win a single match. All on relegation zone. Kwara I believed will come out of that dangerous zone .
Tomorrow Lite 247 will face Benedict And what do you think will happen? Predict and win an excellent prize.
To join goaltycoon click the link below