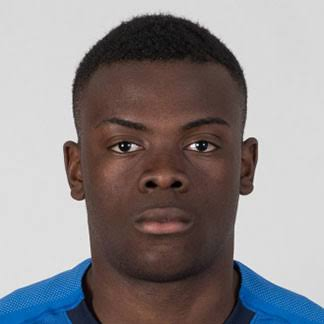 Source
Paolo Gozzi Iweru is a Nigerian born defender scored a goal for Juventus as they defeated Atletico Madrid by a 2-1 win in the UEFA Youth League. He scored in the 94th minute for Juventus after Atletico Madrid was taking the lead initially.
In the 78th minute, Pablo Moreno made it a 1-1 draw for both teams. Following the draw, Iweru received a pass from Ella Petrelli and bypassed the goalkeeper Jose Saldana to put the Italian club ahead of the game.
He also scored a goal in Juventus 2-1 loss to Lokomotiv Moscow in their third group game last month. In the UEFA Youth League, the Nigerian Star has two goals to his credit.
Juventus has now qualified for the second round of the competition.