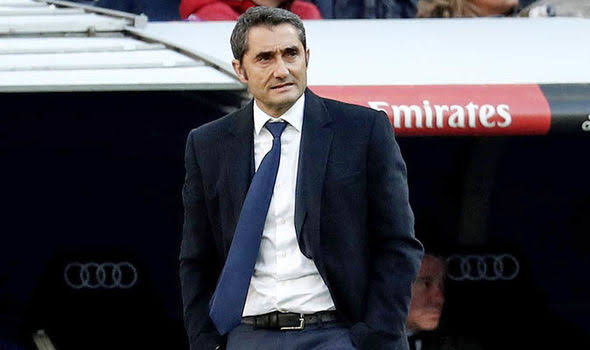 Source
Barcelona coach Ernesto Valverde was visibly excited at how Messi and Antoine Griezmann collaborated in the match on Wednesday night. Messi got Griezmann ready for the 3-1 win over Dortmund in the Champions League.
He said a lot is to be told about their connection, especially when one of them scores. He commended them for understanding each other. He gave an instance of the understanding that exists between Luis Suarez and Messi that led them to perfection. He believes that Griezmann and Messi would understand each other better with time.
He hailed Messi for being incredible in the course of the encounter.
Griezmann replaced Ousmane Dembele after Dembele sustained an injury midway into the first half. Valverde expressed sadness over the news of Ousmane Dembele and hopes he gets better soon.