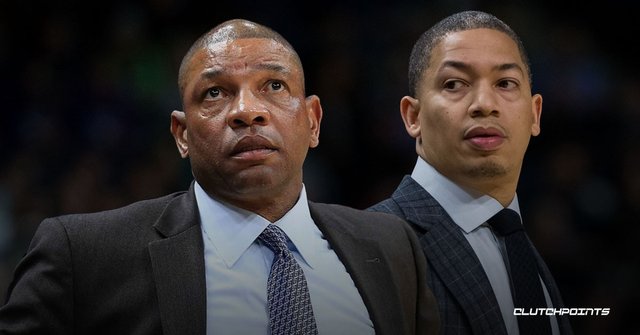 Source
What's up basketball fans! I am here again @dwin0603 to give you another exciting basketball discussion for another episode of NBA Talk, and today we will talk about the latest news and updates for the 2019 offseason! Let's start!

The Los Angeles Clippers will be adding another great talent. But this time, it will be for their Coaching Staff. Tyronn Lue is now set to join the Clippers to become Coach Doc Rivers' Assistant Coach. The former Cleveland Cavaliers head coach who won a championship with them was rumored to be the new Los Angeles Lakers head coach after firing Luke Walton, that with some problems during their negotiations, that didn't go through.
Lue was fired by the Cleveland Cavaliers after an awful start of 0 wins and 6 loses. But, he was the first option of the Lakers before talking to Frank Vogel. Lue is a great coach. He has the experience. He has championship experience with the Cavaliers. Three years of battling the Golden State Warriors in the Finals.


Click the link below to view the full article.
Scorum