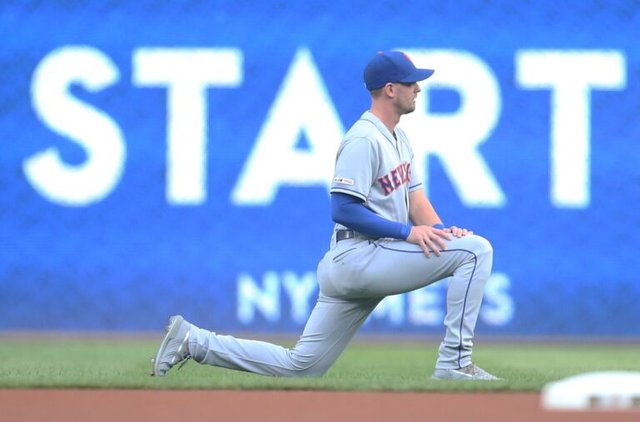 source
The New York Mets lost a big piece to their playoff chase with the addition to Jeff McNeil to the injured list.
McNeil tweaked his left hamstring Tuesday night. He is one of the leading hitters in the National League. He is a potent bat at the top of the Mets' order. For now, Amed Rosario will command the leadoff spot.
To replace McNeil on the roster, the Mets purchased the contract of Reuben Tejada from Syracuse. He was scheduled to start at second base on Wednesday.
The choice was between Tejada and Dilson Herrera. According to General Manager Brodie Van Wagonen, the decision was the fact that Tejada is more experienced at multiple positions.
In other news, the Mets granted Adeiny Hechavarria waivers to release. He cleared waivers but turned down assignment to AAA.
The Mets are still in Atlanta taking on the Braves in the second of their three game series.