Bet9ja is a leading betting company with the highest market share that's operational in Nigeria. This article isn't meant to write about the sport betting company in details. However, I have to do this small introduction so that non-Nigeria reading this piece do not get lost in doing so.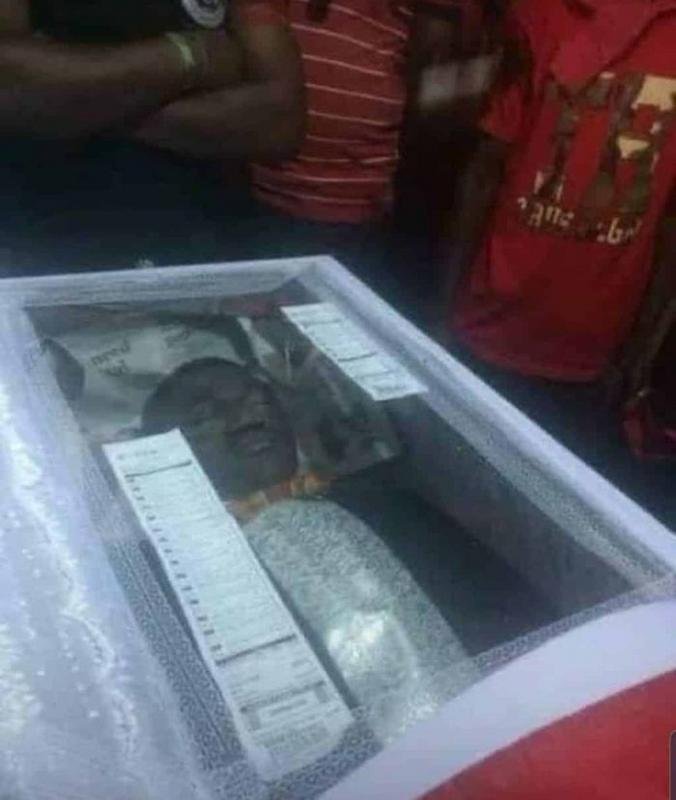 source
Having said that, this article is all about the death of a certain young bettor who's excessively over addicted to betting and eventually died as a result of his bet addiction. The living didn't disappoint him either; they made sure he was buried with the coupon believed to have been responsible for his untimely death.
According to the report, the addict played two slips which their outcomes narrowly didn't favour him. One of the slips played, if won, would give him ₦7.2 million, whereas the second one would give ₦34million, totalling ₦41.2million in potential income.
It was said that the two slips almost went through. All the games but one in played in agreement with the man's prediction in the first ticket. And the process, unfortunately, repeated itself in the second ticket. The man was heartbroken; he couldn't take it. He slumped and died.
In committing him to the mother earth, his people equally included the bet tickets that caused his death in the coffin and buried them along with his remains.
Personally, I think this is a very stupid occurrence. The man, seriously, doesn't merit being mourned for as his death is highly unwarranted. People must be careful with how they attach emotions to betting activities. They should know that this is just a game, and so anything can happen. It could be favourable or unfavourable. Whichever way it comes, they should just take it as a game! And so doesn't worth dying for!
Thanks for reading.