Ball boy praises Mourinho after Olympiakos match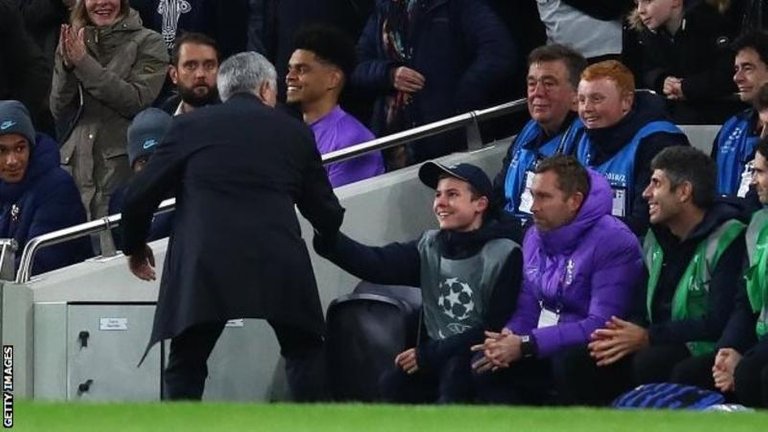 Spurs were 2-1 behind in their match against Olympiakos in a game they must win to secure their place in the knockout stages of Champions League.
A quick-thinking ball boy was instrumental to their equaliser which they went on to win by 4-2.
The ball boy quickly picked a ball and gave it to Serge Aurier who threw the ball to Lucas Moura who then found Harry Kane for their equaliser. It was a swift action from the ball boy and a quick-thinking attitude which suggests he reads the game very well.
Mourinho in his post match conference said he wanted the ball boy to celebrate with the squad after the final whistle but the boy has gone home.
The ball boy has now praised Jose Mourinho saying his reaction has "made my life".
Callum Hynes, the ball boy said he was surprised by Mourinho's action and that he was just doing his job.
Mourinho surprised the ball boy with a handshake after the goal celebration and gave him a hug.
Callum has been Tottenham ball boy for six years. He said he didn't see the goal. As soon has he gave out the ball to Aurier, he went on picking balls but the cheers from the crowd made him turn back only to see Harry Kane celebrating.
Callum said it was from the replay of the goal shown on the screen that he got to see what actually happened before the goal was scored.
That moment when Mourinho went to meet the boy will forever be a great moment for him as he says he will never forget it.
---
---