Koulibaly Linked With A Move To Manchester United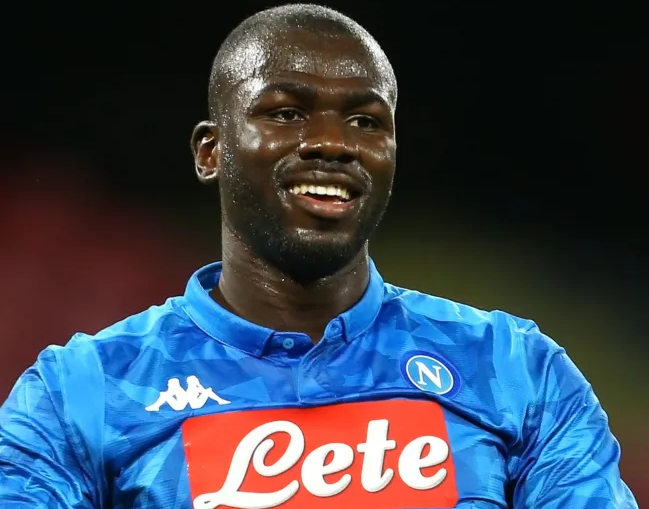 Senegal international, Kalidou Koulibaly has been linked with a move to Manchester United in the summer transfer.
Earlier this week, it was reported that Napoli player Koulibaly will be one of Manchester United's priority signings this coming summer.
The player however distance himself from the report, insisting he is fully committed to Napoli.
The player claims he is not new to rumours of being linked to another club.
The Senegalese player maintains he's only interested in winning with Napoli.
Koulibaly says his team's 'objective remains to beat the best teams in Italy and win the title'.
The Serie A has become more difficult and many teams have stepped up their games this term.
The player admits he has not been at his best this season but claims his objective, together with his teammates his to beat Juventus.
It is a good determination but with Ronaldo on his day, they wont stand a chance. Football is about XI vs XI and we can only talk about the better team only after the match has been played and not before.
If he moves to United, he might be able to help a struggling United side in the defence. While this is still a rumour, some fans would wish it is true.
---
---