Ramsey explains why he stole Ronaldo's goal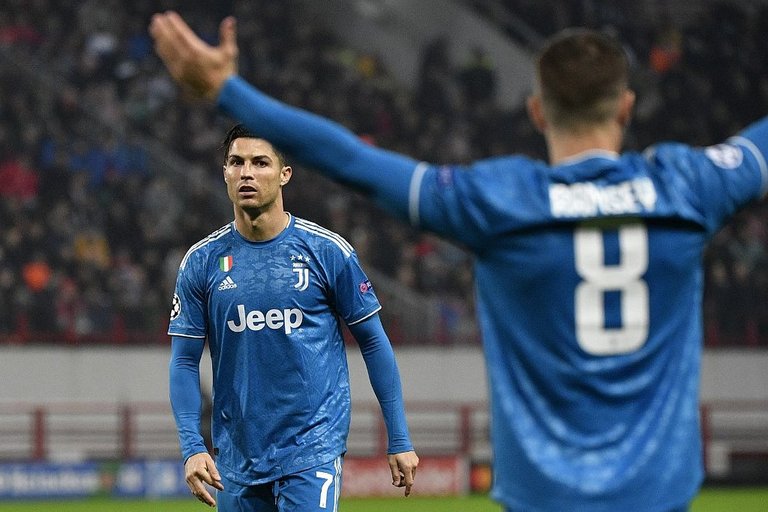 Aaron Ramsey is on the news for 'stealing' Cristiano Ronaldo would be first free kick for Juventus. The former Arsenal player literally tap in an already on the line ball from Cristiano Ronaldo's free kick in the UEFA Champions League group D match between Lokomotiv Moscow and Juventus.
Juventus was gifted a free kick in the first 3 minutes of the match and CR7 went for direct goal from a spot-kick outside the box.
Ronaldo took it perfectly that it slipped off the Lokomotiv goalkeeper hands and went straight towards the net.
Ramsey was eager to score and it could also be a matter of reflex but he ensured the ball goes into the net. Replay of the free kick shows that the ball has already near the goal line which was going in.
The incident sparked outrage and generated lot of discussions on social media and especially Twitter. Fans accused Ramsey of stealing Ronaldo's goal.
Ramsey has come out to explain what actually happened.
He says:
I thought the keeper was a lot closer to me and had a chance of diving back and maybe clearing it. My instinct took over to make sure that it went over the line. I've apologised to Cristiano. Src
The goal was credited to Ramsey as the scorer and it means Ronaldo has not broke the record of scoring against the most number of teams in Champions League and he remain stuck with Lionel Messi and former Real Madrid star Raul.
---
---