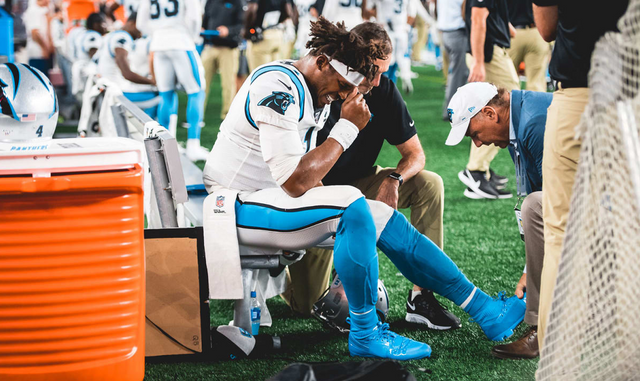 Image Source:   HERE
The entire state of North Carolina is collectively holding their breath for today's news.   They are all wondering about the health of their starting quarterback.
Last night Newton experienced his first in-game action thus far this preseason.  The game was against the Super Bowl Champions (New England Patriots).
He managed to go 4 of 6 passing for 30 yards.  However, Cam was sacked twice and left the stadium in a walking boot.
He managed to be in the game for only 3 series before the injury occurred.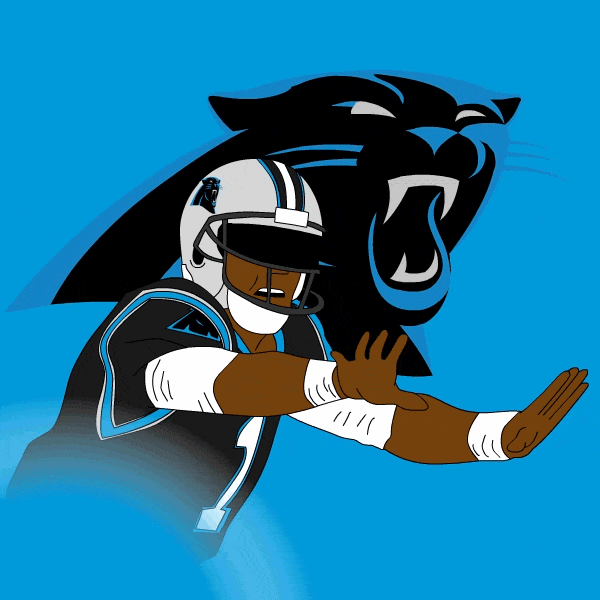 After the game head coach Ron Rivera said "He's in a walking boot, that's all I can tell you.  I have no further details regarding his condition and I have yet to talk with the trainers."
Interestingly, Cam underwent surgery for an ankle injury during his college days at Auburn University.
More information about the injury he sustained in college can be found HERE.
Overall, it looks as though the NFC South will be less competitive than we all anticipated.