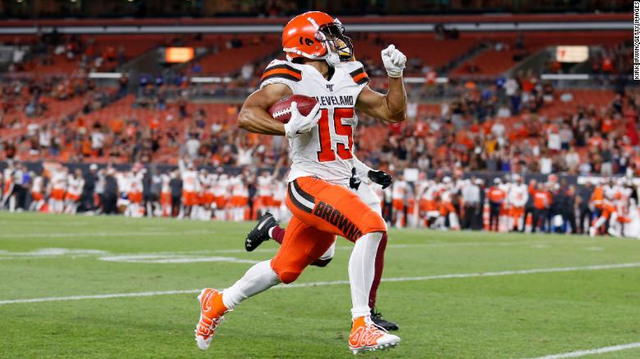 Image Source:   HERE
Feel good stories in sports are sometimes hard to come by, but that was not the case for the Cleveland Browns in week 1 of the preseason.
A walk-on player by the name of "Damon Sheehy-Guiseppi" scored the last touchdown for the Browns and also got them the victory over the Redskins two nights ago.
If you are not familiar with what a "walk-on" player is, they are the players that have made enough of an impression on the coaching staff that they are officially signed onto their practice squad.
What's interesting about this story though, is that Sheehy-Guiseppi lied to one of the coaches about being invited as a walk-on.
He was actually a homeless man sleeping in the grass outside of a fitness center. He then made such a positive impression with his 40-time (or speed), that the Brown's officially gave him a contract to become a player on their practice squad.
Now it's the preseason, which means that all those players on the practice squad will have the opportunity to compete for the 53 man roster (only 53 players will take the field when the season officially starts).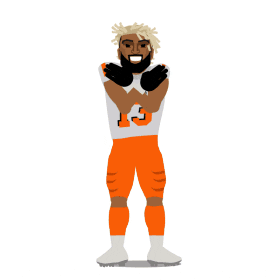 During the preseason, you will notice a bunch of players that you will never see again because of this limited 53 man roster.
Thus, the preseason is when primarily the "no-names" are taking the field in order to see who has what it takes to become an official member of the team when the season starts next month.
Finally, what makes this story so intriguing, is that the homeless guy scored the game winner! (and let's just say that his Brown's teammates went crazy).
He was so nervous prior to the game that he even forgot to bring his own cleats (shoes) to the game. Fellow star and teammate Odell Beckham Jr. however stepped-up and lent him a pair of his used cleats.
And yes, that is the starting quarterback of the Brown's "Baker Mayfield" congratulating him.