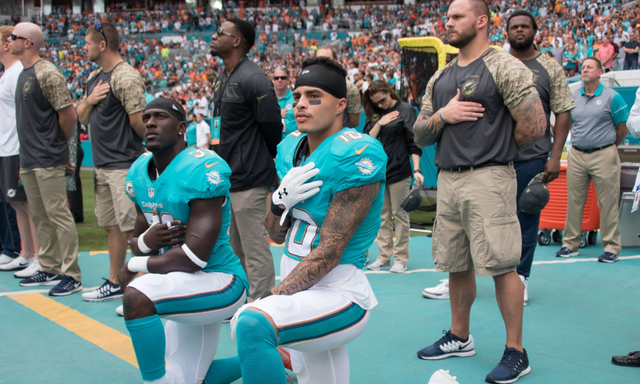 Image Source:   HERE
Wide-receiver Kenny Stills called out his boss on twitter two days ago. The reason? Because his boss is hosting a fundraiser to re-elect Donald Trump (while at the same time hosting a anti-racism fundraiser during the same event).
The wide-receiver's boss is the owner of the Miami Dolphins and he has said that hosting the fundraiser is to "Help fight against racial inequality and racism."
In an interview obtained by ESPN Still's said "Someone has to have enough courage to let him know he can't play both sides of this. It's something that I can look back on and say I made the right decision. Maybe I shouldn't have done it on social media, but I did. If you're going to associate yourself with bad people, then people are going to know about it. I put it out there for everybody to see it."
You can view his tweet here . . .
https://twitter.com/KSTiLLS/status/1159112932996857856
In his final statement inside the interview Kenny Stills said "If you say you're going to be about something, let's be about it."