Is running actually fun?
Since I am still one of those idiots poising themselves with their cigarettes running was never really high on my list of activities I enjoy a lot.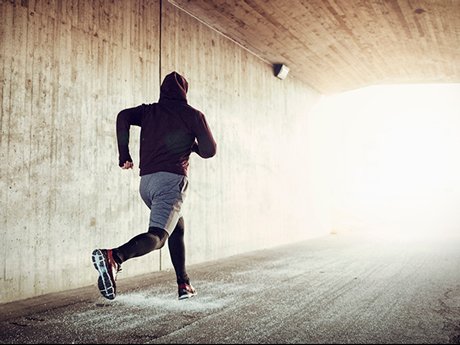 source
In the appartment building I life at the moment I have access to a pool, sauna and small gym and to my surprise I am using all of those things.
Like every good gym there are several running machines and they are actually the only thing I use in the gym so far.
Charge my phone
Put earplugs in
Put on some music
Run
Actually sounds perfect for an actifit post....
While I did a bit of sports the last months, running is a different beast for me as it takes all of my energy rather quickly and then a strange conversation starts to take place in my head.
"Just stop, no one has to know"
"Can`t stop now, you just got here!"
Those 2 sentences are having a boxing match in my head and I am pretty happy that so far I listened to voice number 2 only till they both get silent and my legs which were just seconds ago heavy as...something really heavy, become light and I feel like I am full of energy.

I think the cool kids call that runners high and I am starting to understand why people actually do this.
When I was a little flipstar I enjoyed jogging through the forest a lot and there were some attempts to rekindle that interest but no dice so far.
As I probably will cut my BJJ training for a while to save costs to be able to go to Steemfest 4 this might be a good alternative to not go into full supersize mode.
Also the sauna afterwards is a pretty nice reward.
And who knows this might be some extra motivation to quit smoking and find a healthier lifestyle.