I don`t follow this many kinds of sports.
Actually only MMA and this also not too much.
So if I say no other sport comes to mind where trash talk is this big take it with a grain of salt.
The press conferences in combat sports can be boring but also quite hilarious if you have a good trash talker like
Conor McGregor or Chael Sonnen.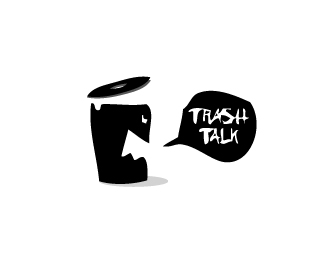 On the other hand you can get a month long dosis of second hand embarrassment if it goes wrong.
---
Trash talk is selling tickets for the pay per view and the live event.
People love a good rivalry. Just think about Tito Ortiz and Ken Shamrock, Jon Jones and Daniel Cormier and Chuck Lidell and again Tito Ortiz.
Tito Ortiz and Ken Shamrock were the first rivals I can remember and it was fun, watching the bad blood evolve between those guys.
Also a good example for trash talk going wrong
Some people like it, some people hate it as it can feel a bit like wrestling. I like it though :-)
By far not every fighter is trash talking.
George St. Pierre for example was always pretty respectful towards his opponents and even a McGregor shows respect to his opponent after the fight --- but his talk is selling tickets.
Even his attack on the bus Khabib was sitting in could be seen as creating hype around the coming fight.
The UFC has evolved from it`s early days were MMA was seen as a bloodsport and also promoted as one, to the leader of one of the fastest growing sports we have today and I am sure trash talk was a part of it to bring MMA to the masses.
Who can forget classics like that
Do you enjoy a good trash talker?
Is there a sport with more trash talk than combat sports?