Anthony Joshua regained the world titles he lost to Ruiz. So much was said about Ruiz before the match because a lot of people felt Ruiz will do it again just as he did in the first fight.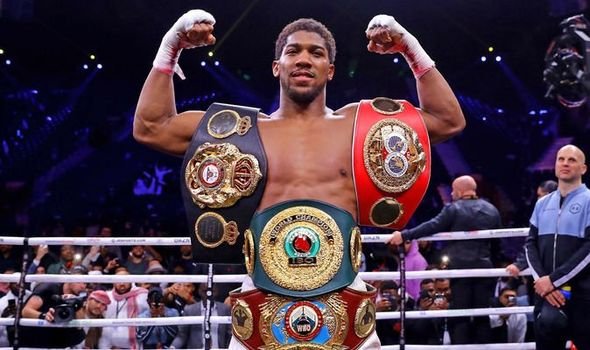 Source
Anthony Joshua defeated Andy Ruiz with unanimous decision 118-110, 118-110 and 119-109. Anthony Joshua outlanded Andy Ruiz 107 to 60 and he was very smart enough to avoid exchanging with Andy Ruiz for long periods of time over the 12 rounds.
"I make no excuses. My boy [Dereck] Chisora said I could do this if I was willing to d-i-e [but] this is boxing," Anthony Joshua said.
"I gave [Ruiz] his credit in the first fight. There is no excuses. I respect Andy and his trainer so much but I wanted to put on a great master class and show that the sweet science of this sport is about hitting and not getting hit.
"As I always say, I'm not perfect but I'm trying. Never a change in mentality. You know the saying -- stay hungry, stay humble. I'm hungry, I'm humble in defeat and I'm going to remain humble in victory."
Andy Ruiz admitted he was too heavy for the match.
"It was his night. I don't think I prepared how I should, I gained too much weight. But I have no excuses," Ruiz said. "But if we do a third fight, I'm going to get in the f---ing best shape of my life. I thought I was going to feel stronger and be better but next fight I'm going to be prepared. I tried to train myself for this preparation but I don't want to give no excuse. Anthony Joshua did a hell of a job.
"I think I was chasing him too much instead of cutting off the ring. I know next time I will do better. Who wants to see the next trilogy fight here in Saudi Arabia?" And Anthony Joshua replied by saying
"If you've heard, you'll see a third."
That's more of a confirmation that both of them will still meet again.
Congratulations to Anthony Joshua on this incredible history he made in the world of boxing.
Joshua and Ruiz have massive respect for each other and that was evident as they both embraced each other after the fight.