Tony Ferguson - at the Helwani Show
"Habib did smart things in the battle with Porje. For example, he pressed the opponent's face in the orchestra with his palm and fingers. He never did this before so harshly and deliberately. He added tactically, and no longer looks like the street fighter he used to be.
I do not want to speak any more treshtok to this fight. Everything has already been said, and everyone wants this fight. I have nothing more to add. You heard that Habib did not mention my name in the octagon or at the press conference. As I said, he no longer plays checkers. He plays chess. He waits and maneuvers. But he has only two choices: to take the fight with me or to loose the title. If he passes a fight with me, fans will never forgive him for that.
I don't care about Habib's hype. Read the comments on YouTube for UFC Embedded releases for UFC 242. Not a single comment about Habib. They all write a meme phrase: "Tony Fergoson is the type of guy who raises the hand of the referee after his victory. Tony Ferguson is the type of guy who gives steroids to rivals before the fight so that they are in better shape." Fans only think about me. They come up with new memes, they learn Photoshop for me. They post fucking pictures and comments over and over. They do not want to discuss Habib even before his fight.
I have nothing personal to him. He behaved stupidly in one situation when he surrounded me and my family with his team at the hotel. My wife and I walked in the corridor, and he and his team surrounded me in the lobby. He snorted and spoke. This is the act of those goparas at school who poison classmates.
I want to fight Habib in December in Vegas. I want to do this before the end of the year. His fight with Saint Pierre? This is ridiculous, and you yourself understand it. My game plan to fight with Habib? I will show him what real grappling is. I'll cover his ass. I will beat him in the stomach, I will beat his legs. I will take his back and work from behind. I am breaking my rivals. They lose the battle when they do not expect any danger. They want to continue, but the doctors shine a flashlight on them and remove them from the battle. They cannot understand what happened even after the battle. So what type of guy is Tony Ferguson? Tony Ferguson is the type of guy who casts a shadow at night 💀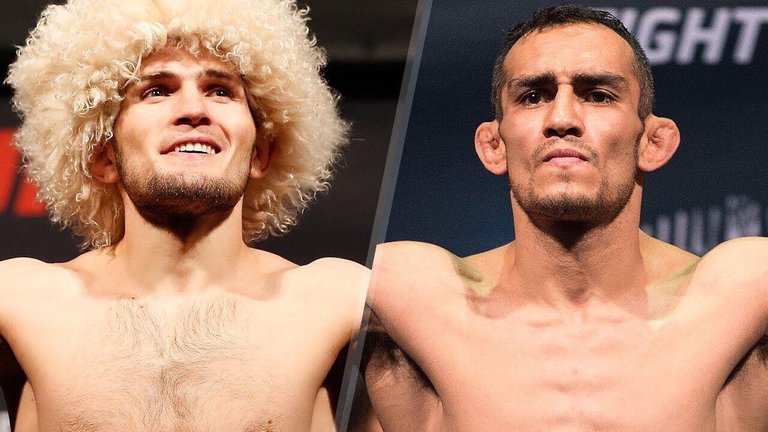 ---
---