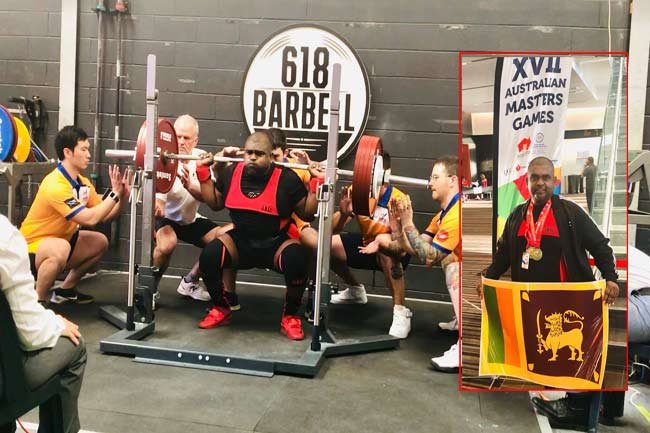 Ruwan Paul, a Sri Lankan resident in Australia, has won a gold medal at the 2019 Australian Masters Weightlifting Championships in Australia.He has competed in the 120kg weight class.
It has also been reported that the squat has lifted 220kg and set an Australian record.
"Australian Masters" is a huge sporting event in Australia, held every year.
The event was held for the 17th time and around 8000 competitors from various countries participated.Ruwan Paul is a retired Lieutenant Commander.
His next hope is to win a gold medal for Sri Lanka at the World Masters Weightlifting Games.
Source of shared Link:- https://bit.ly/32sxf3U