If you are the type of person that waits to stream a fight after it has already happened you should TURN BACK NOW because there are complete fight spoilers just below this next image.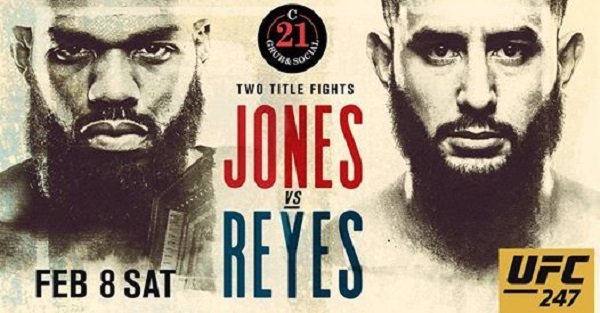 source
So the controversy sounds pretty familiar because there is always a chance of this happening (some would say it is likely) any time that a belt is decided by the scorecards in the hands of the judges instead of a submission or KO.
Jones ended up retaining the belt on the scorecards but when it was announced a lot of the crowd was booing the decision and a lot of Tweets started happening accusing the judges of being biased and that the fight was rigged.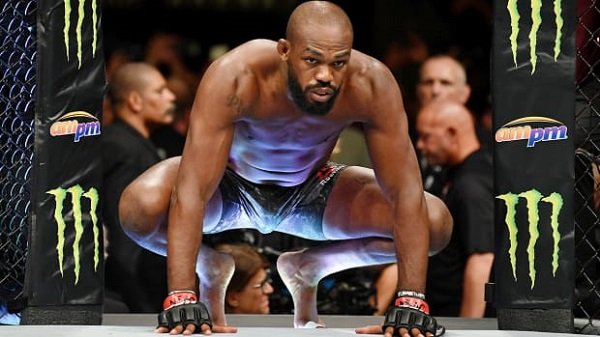 source
While it can definitely be stated that one of the judges definitely had his head up his ass when he awarded all of the rounds but one to Jones, I feel as though there is no denying that Jones did NOT deserve to have his belt taken away even though Reyes did very well in this fight.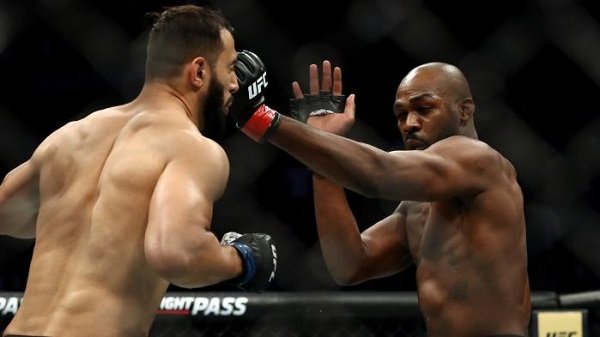 source
The reason being that although Jones did get hit with some powerful shots especially in the first 2.5 rounds, aside from one exchange that Reyes failed to capitalize on that Reyes never had control of the fight. The constant back-peddling on the part of the challenger didn't really make it feel as though he deserved to have the belt.
It is important to remember that "octagon control" is one of the factors used to determine a winner and Jones had 90% of that, even in the rounds that could be said that he lost.
Although it isn't an official rule, I believe that any champion goes into a match with an advantage simply by being the champ. You have to defeat them convincingly for the belt to change hands by this method.... and I just don't think there was anything terribly "convincing" about the Reyes performance.
Jones is likely held to a different standard because he is usually so dominant in his fights and that really isn't what happened today. Dominick Reyes was an extremely worthy opponent.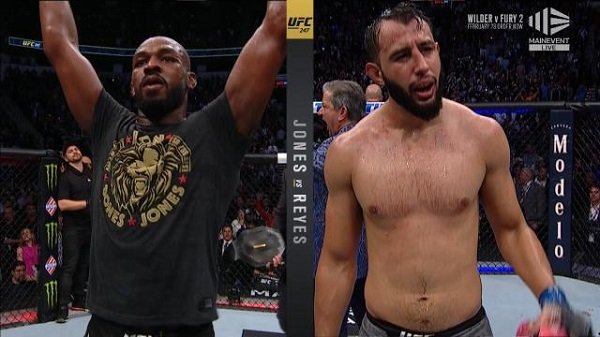 source
When the decision was read aloud, Reyes was obviously disappointed but I truly believe it was the correct decision on all the judges parts other than the one judge who awarded 49-46 to Jones.
There is no controversy here. The challenger simply didn't control enough of the fight to get the gold, and that's that. Joe Rogan had accused one judge of not even watching an earlier fight between Lauren Murphy and Andrea Lee. I wonder if that was the same judge who ruled it 49-46.