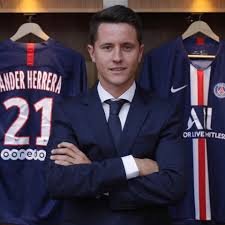 Spanish Ander Herrera left Manchester United in favor of Paris Saint-Germain on a free transfer last summer. The midfielder could not agree with United on a contract extension, which is why the French champions struck. Now the former Athletic Bilbao, and the UCL finalist reveals why the two sides did not agree.
It was not about money, nor about the length of the contract. I think they waited far too long to offer me an extension that I deserved. The club didn't give me the necessary attention, the player tells The Athletic.
I was a player who gave everything on the field and never complained to me. Still, the club waited to offer me an extension until I had five months left of my contract. That is why disagreement between us occurred, says the Spaniard.
Herrera also stated that he would very likely have signed a new contract if the club had offered him something two years before the expiry of most contracts, as most clubs do.