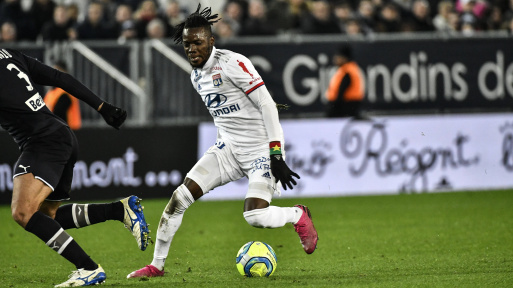 Johan Lange and Aston Villa have already picked up players in important positions, and now they are doing it again. Bertrand Traore from Burkina Faso joined "The Villans" from Lyon in a deal that has been up for a long time. This is the club's second "big" signing this week, as they were able to announce the purchase of Emiliano Martinez from Arsenal earlier this week.
Traore has experience from the top level, where he has represented Ajax and Chelsea, before moving to Lyon three seasons ago. In Lyon, he has played over 100 matches for the club, where he has helped fight for the Ligue 1 title as well as Champions League promotion every season.
Aston Villa manager Dean Smith is very excited about the acquisition of Traore.
We are happy that Bertrand Traore has chosen to come to Villa. He is a player with a wild talent who really wants to create competition in our offensive pitches, that according to Smith on the club's website.
This will be the second time in his career that Traore will represent an English club, when he came back to Chelsea in 2014, where he never really broke through.