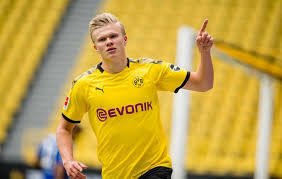 Erling Braut Haaland has taken the whole of Europe by storm after notching up goals for Dormund in his first half season, but the young Norwegian isn't satisfied with that, but to achieve even more with his new club.
I want to achieve something with BVB, and not just become number two all the time, but win titles if I can get to it.
Haaland has managed to score 16 goals in 17 matches for Dortmund, and although he has already been rumored to sign for bigger clubs in Europe, the striker is in no hurry.
I don't think much about the future, I live in the present. That's why I switched to BVB. It is one of the biggest clubs in the world.