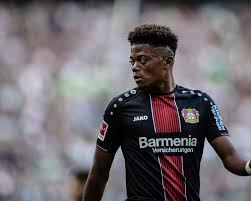 One of Leverkusen's talented player over the past few seasons has been the Jamaican sprinter and winger Leon Bailey, who has entertained both the club's own fans but also other Bundesliga viewers who have been able to witness several strong performances from the Jamaican.
23-year-old Bailey has more or less been a regular since his second season at the West German club Bayer Leverkusen, but now it may well be that Bayer Leverkusen will have to look around for a replacement, as Leverkusen according to daily Bild is ready to let Bailey go.
Earlier in the window, the German top club sold one of their star seed Kai Havertz to Chelsea, and with another potential player departure in Leverkusen, the club will probably have to enter the market to find new possible replacements.
Bailey has so far featured in 116 games for the Germans and he is has scored 24 goals, as well as 15 assists.