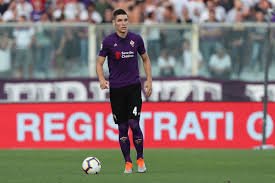 Image
Manchester United have long been looking for a new central defender who can form a partner with Harry Maguire, and here Fiorentina's 23-year-old Serbian defender, Nikola Milenkovic, has been extremely attractive to the English big club. The young central defender has the potential to become one of the world's best defenders, having already played at a high level, as a regular at Fiorentina for many years.
Nikola Milenkovic has a contract expiration with Fiorentina in just 14 months, which means that Manchester United can pick up the Serbian defender for sweets.
At the age of 23, Nikola Milenkovic has played 127 games for Fiorentina, scoring 11 goals. In addition, he has played 14 matches for the Serbian national team.