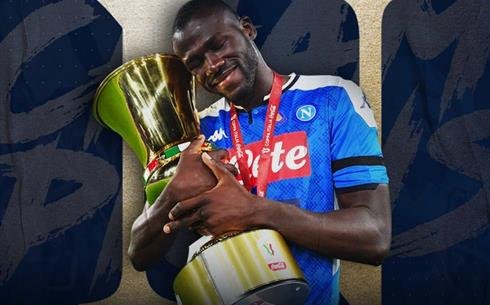 Naples President Aurelio De Laurentiis has been out in public, stating that Kalidou Koulibaly is not leaving the club for less than $400 million - the Senegalese is a sought-after player on the market among the top European clubs.
Koulibaly has been linked with both PSG, Manchester United, Manchester City and Liverpool this summer, with several media reporting that the current corona pandemic will have changed at the player's market price. But that estimate doesn't seem to change De Laurentiis' plans for pricing the defender.
If for example. City or PSG show up with $450million, I would think about selling Koulibaly - it is expected that the player leaves the club, if it has been intended for a long time, the president said before proceeding:
I will not even consider a bid below that price. I am steel-tight, "De Laurentiis concludes in an interview with Corriere dello Sport.
Thus, the price must be top notch if some of the bidders have to hope for the Senegalese's signature - something that could be problematic due to the financial consequences of the pandemic.