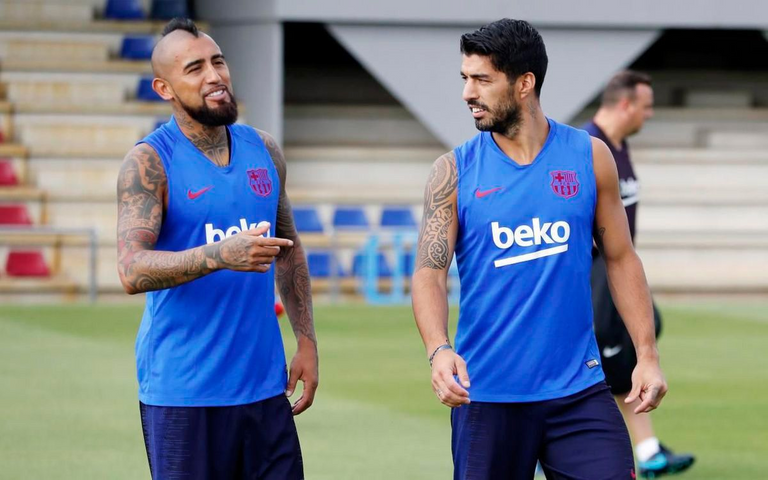 Ronald Koeman was announced as FC Barcelona coach earlier this month, and immediately the Dutchman was out explaining that he would immediately embark on a generational change, and get rid of several of the club's older players. Two of them are Luiz Suarez and Arturo Vidal, and according to ESPN, the two stars should be training alone right now.
Suarez has been linked with his former club Ajax, Juventus and even MLS, and Arturo Vidal reportedly should be close to a switch to Antonio Conte and Inter. Since none of them seem to be part of the future in Barcelona, ​​they had to train alone towards being sold to other clubs.
Suarez has now turned 33, and has been in Barcelona since 2014, when he joined from Liverpool. Vidal is 33 equally, but has only been at the club for two seasons.
So it seems more and more that the older men will be past in the Catalan club, and a switch to Serie A looks very likely for both parties. Suarez to Juventus and Vidal to Inter.