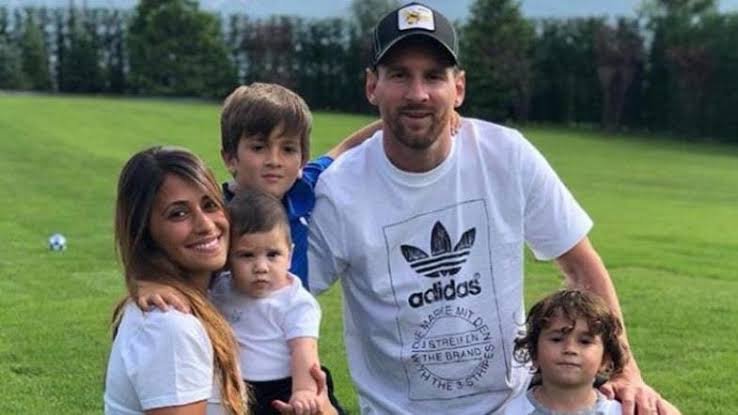 With each sunrise, man is inundated with life tasks he has to accomplish or professional challenges he needs to overcome. While he may overcome some of these hurdles, he may fail at others. However, he deserves to fall back to a little comfort, regain himself and move on. We only have to live once, and if we neglect our happiness and that of those around us in our quest to gain the whole world, then we're the worst losers.
In the course of all man's aspirations, he is also burdened with the responsibility of protecting his love ones, his investments or profession and being there for his family when they need him around. Fact is, no matter how busy we think we are, we must always find time for those we care about, if we really care about them as we profess. There is always this aura of comfort and relaxation that comes with their presence, a unique one we can't find elsewhere in the world. It has no duplicate and it's either we share this moment with them or we are not.
"Nothing is better than going home to family and eating good food and relaxing." –Irina Shayk
Just like a young man trying to win the love of his new found maiden. He is always almost free when the maiden demands for his presence. He tells her "it's late and 'am currently in the office, but don't worry, 'am on my way." Time to share with love ones never runs out. That's what Lionel Messi is currently doing with his family before heading back to Barcelona for the season.
Messi, The Quintessential Husband, Dad and Professional
The past months have presented the World Best Player with many challenges, ranging from Champions League elimination to Copa America disappointments. He gave it all his best but the results were below his expectations. The Copa America has come and gone again without the Barcelona captain lifting a major silverware with the Argentine National team. Though Argentina settled for a third place but not without Messi picking a red card after he had a scuffle with Medel in their third place encounter. Instead of being down and partying around with courtesans in Europe or South America, he chooses to head back home and spend lasting moments with his family. He wouldn't want to be linked to any rape saga like other sports celebrities, so he avoids to an extent such places that could drag his family name to the mud.
The 32 year old Dad of Three Sons is currently making the best of moments out of his vacation with his family before going back to Spain. Media outlets have it that the Five Times Ballon d'Or winner is currently enjoying himself with his childhood friend, who later became his wife Antonella Roccuzzor. The Argentine talisman knows he needs these moments with his wife and kids, and taking advantage of this fleeting holiday to cool off the stress in their company is commendable. Messi and his family have been spotted in a luxury Caribbean villa in Antigua. His wife posted his picture on her Instagram page where Messi was clutching corona on the beach with a caption "relax."
With the Preseason almost starting for the Catalan club, the Barcelona captain is expected to travel back to Camp Nou and join the team in preparation. However, he is my MVP for choosing to spend any little moment of his with his family. That's how you know a responsible husband and Dad. No matter how highly place we are, we should always remember that family is of Paramount importance.