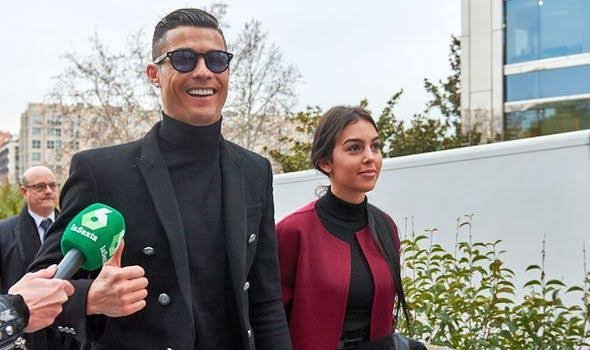 Good day guys. I don't know if my caption for this blog sounds chauvinistic, I hope it doesn't. However, assuming but not conceding that it does, do condone me. Well, Earlier today, I met an eye-catching maiden at a shopping mall while trying to pick up some few stuffs for the weekend. She was putting on a Juventus Jersey, of course Ronaldo's name was well inscribed on it as one would expect.
No doubt, the Portuguese has been the ladies man and his move from Manchester United to Real Madrid had seen lots of ladies swap to Madrid fans. Now, the Portuguese captain has moved to Turin, and same stuff seems to have played out. A good number of ladies I know that are Juventus fans are actually faning Ronaldo and not the Club.
Most of them know very little about Juventus or Ronaldo's career statistics, they're just okay watching him play and that's what keeps their little passion for the game alive. One thing led to another(that part has been scrapped, lol) and I got to have a little chat with her. We later got to talk a little about football, but then, I noticed she isn't so passionate about football generally, but she liked Ronaldo and His Girlfriend Georgina.
The Conversation
---
Me: So tell me, do you love football?
She: Not really, but I like Ronaldo.
Me: Wow, you mean you aren't that passionate about the game but you like Ronaldo. Tell me, what do you admire about the Portuguese?
She: I like his physique and he is handsome. I will change my club to any other club that he moves to. Am actually faning him not the club.
Me: Many say Ronaldo is arrogant and he is more of a lover boy with different baby mamas, what's your take on that?
She: That's his private life and I believe many of us may be doing worse things behind the scene. I personally don't see why other people can't mind their own business. Trying to use their own moral sentiment to drag his name to the mud. Ronaldo has got a girlfriend now and he is happy with her.
Me: Oh, it seems you know much about his relationship life. What's your take about his love life with Georgina, you think he will stick to her?
She: Well, it's obvious Georgina Rodriguez is the type of partner he has been looking for. Someone that can take care of his home and support him emotionally. I think he is happy with her.
Me: Do you think he is better than Messi, what's your take about their rivalry?
She: The Handwriting is on the wall. Ronaldo has played in different leagues but Messi can't. That makes him the best.
And that was where we stopped as regards the sports aspect of our discussion. But then, judging from her posture, one is without doubt that many ladies out there are faning Ronaldo and not Juventus. This doesn't apply to only ladies though, but a good number of them are on the same page.