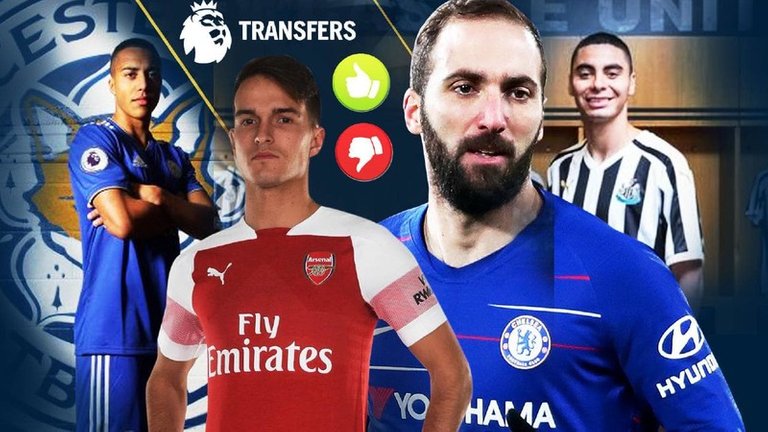 Hey, good evening guys. Wanna talk or will like us to discuss a little about the reasonability of football players trying to influence their transfer deals from one club to another. I mean, situations abound where players who are fed up with their stay in a Club, even with an existing contractual obligations to their current clubs, force their way out.
What Inspired This Blog?
Well, the transfer Windows are still open and lots of interesting drama have been transpiring in various clubs. While some big clubs are not relenting in going for the big boys ahead of next season, some other clubs are struggling or trying to persuade their some of their players to remain in the Club. This is evident in the recent happenings between PSG and Neymar, Antonie Griezman and Athletico Madrid, and even Pogba in Manchester United.
These players are indeed top rated players and possess some influence in their various squads. And when Players like these take actions or make opinions, the media is likely to amplify it. I've been hearing and reading headlines from some sports newspapers and sites that Neymar Jr and Griezman have refused to turn up for the team's training session ahead of the preseason.
We all know that these two guys wanna leave their current clubs, and funny enough, they both have same destination which is Camp Nou. Though it seems like Athletico's deal with Barcelona as regards the Frenchman's transfer is more likely than that of Neymar, both players are not leaving any stone unturned in throwing tantrums to indicate their resolve to leave.
It seems this mechanism of players exempting themselves from training or becoming lackadaisical towards Squad activities in order to push for a transfer to another Club have been working, and it makes me wonder if these acts are really reasonable. Even before now, we've seen players toe this same path.
Some Players That Have Forced Their Transfers In The Past Are
Philippe Coutinho
The Brazilian young star is one of those topnotch players that forced their way out of their former clubs. Coutinho had become one of the best if not the best player in Liverpool, but he had other dreams. He wanted to win trophies and perhaps play alongside the legendary Lionel Messi. He became lackadaisical towards Liverpool and lost interest in the club, hence, Liverpool had no choice than let him go. Today, he is at Barcelona and I think he must be regretting his move.
###Dembele
Here is another uprising star from France. He has got a defense piercing pace, swift footwork and age as added advantage. He used to play for Borussia Dortmund in Germany. However, he wanted to seek greener pastures elsewhere, so he forced his way to Barcelona as well. He skipped training sessions without permissions and reasonable reasons, and Dortmund just had to let him go.
Gareth Bale and Luka Modric
Both players didn't leave Tottenham the same year, but they both influenced their transfer to Real Madrid. While the Croatian Luka Modric have become a pillar or force in Los Blancos, his Welsh teammate Gareth Bale hasn't been able to justify the huge pay Madrid expended on him. Back then, it used to be rumoured that they avoided training sessions just to show how eager they wanted to leave the Club, and they succeeded.
Neymar Jr
We are all aware of the Neymar Transfer saga from Barcelona to PSG. He wanted where he could become a king and become a top contender for the Ballon d'Or award. Playing alongside Messi wasn't gonna help his course (so he thought), he had to force himself to a new territory. A transfer deal that he is regretting today and also trying to force his transfer back to Camp Nou by refusing to appear for PSG preseason warm ups.
Do You Think These Acts Of Players Refusing To Appear For Trainings or Take Part In Other Team Activities In Order To Force Their Transfer Is Reasonable? Lemme hear your opinion in the comment section.