Yah, as you all know the season has finally kicked off in the English Premier League with Liverpool announcing their readiness to go all the way to the title on Friday evening. Klopp's side had no qualms dislodging their first victim this season, which happened to be Norwich. The European Champions cruised to a 4-1 win in their season opener to stay top of the table.
Other top leagues will kick off in subsequent weeks and bettors can't wait to start doing what they know how to do best. However, while we await the kick off of other major leagues, I have started placing my bets already with the EPL. Hey! 'Am no professional bettor, so they may be no rational analysis behind my picks. My instincts overtime have been my betting propeller, so let's go!
Here Are My Predictions on betscorum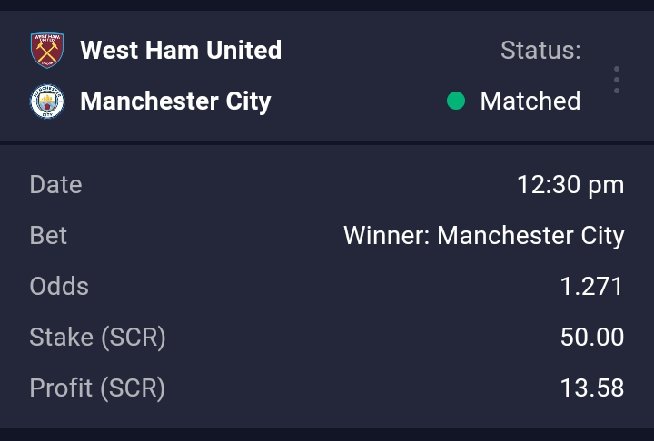 I am unapologetically pitching my tent with Manchester City against Westham United. Am not unaware of the home side's high defensive nature especially when playing at home. However, the strength of their defense depends on the Opponent they play against.
Manchester City is an attacking minded team with the charisma of football possession. They know they've got to win their opening game and keep their dream of winning the EPL for the third consecutive time alive.
Prediction: It's a Straight Win For City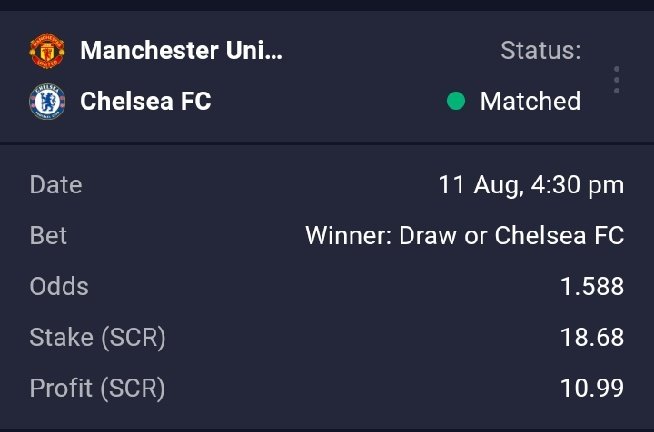 It's definitely gonna be a cracker of a match, what a way to start a season by both teams. No doubt, Manchester United have missed out on the UEFA champions league this season, and Ole have got to make amends and fire United to the top. He needed time and patience and it's time to prove that he has finally settled down. Winning his first league game against a team like Chelsea will go a long way to boost their confidence.
At the other end is Chelsea and guess who is leading them to battle this time, Frank Lampard! Many have doubted his experience as regards managing a big side like Chelsea, but the young Coach is not intimidated by age. He is determine to prove his detractors wrong and beating Manchester United at their own backyard will send a lot of message to those still underrating him.
Prediction: Chelsea either wins or draw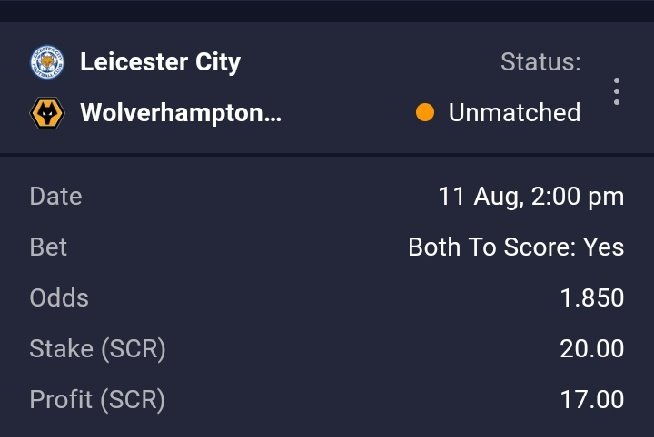 Alright, this particular bet is yet to be matched as at the time of making this blog, hopefully someone will go against me. The bookies gave Leicester City lesser odds against Wolverhampton. I can't really tell the reason why, maybe because they are the home team.
For me, Wolverhampton are no team to underrate, not after what I saw them do to big teams last season. They play as a unit and they seem to cover up for each other. They attack together and defend together, making it hard for even the biggest team to have a free ride on them. I won't pick any of the teams to win, but my instinct tells me both sides will kick off the season with at least a goal.
Prediction: Both Teams To Score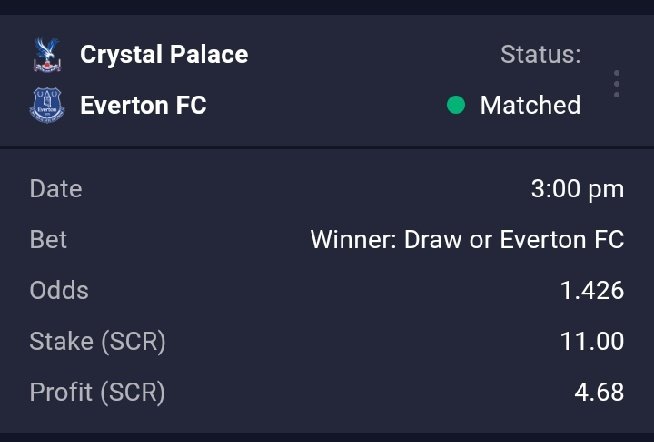 This game was one of the most difficult one for me. Though I have picked Everton to either win or draw the match, I still feel the home side might shock me. Last season, Everton were really inconsistent and you can't just take them for their form.
However, I have pitched my tent with them for today, I hope they make me proud this once. But it's generally gonna be a thrilling game with both sides standing a chance to grab the whole points.
Prediction: Everton Win or Draw