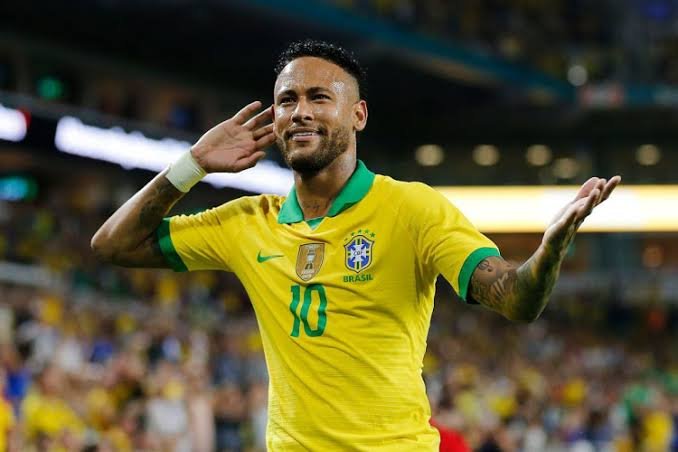 So much have been said in the past few months about the Brazilian and former Barcelona forward Neymar Jr. From his rape saga to the knotty transfer battle between PSG and Barcelona, the former Samba Boys captain has never experienced a more difficult moment in his career than now. Not just that, his reputation of uncontrolled luxury and pride have also attracted litany of vituperations from football fans around the globe.
Having been signed from Barcelona by the French champions to help fire the team to European glory or something close to it, at least get to the finals, the inability of the Brazilian to add much to the goals of his new club has raised so much concerns considering the huge sum PSG expended to bring him to the club. Neymar was unable to make much impact in PSG's Champions league outing last season, specifically due to injuries.
With the Squad sent packing from UEFA champions league by Ole's Manchester United comeback in the second leg, all eyes had turned to Neymar's lack of impact in the team.
Character wise, he was criticised by PSG president, as he was told it's time to embrace professionalism and avoid excessive luxuries. A comment which incited an uproar in the media for almost a week. With Kylian Mbappe shouldering the team's attack alongside Di Maria and Cavani, it was clarion call for Neymar to apply some breaks and become more focused if he wants to save his career from crumbling.
To add salt to injury, Tite, the Brazilian coach had to drop Neymar from their Copa America tournament due to lots of controversies which the player needed to clear himself from, and Injury. It was a good step in the right direction for me, to avoid bringing distraction in the squad. With Philippe Coutinho and Liverpool's Firmino, who needs a controversial Neymar. And of course Brazil went on to win the Copa after eliminating Lionel Messi's Argentina in their Semi final encounter.
With Thomas Tuchel, PSG coach yet to include the Brazilian in his past four league games this season, there are doubts over the possibility of Neymar finding his firing power back, especially now that he isn't moving to Barcelona again this season. The French champions have won three of their league games and have suffered one defeat thus far. Mbappe is currently PSG front line man and the fans love him more than any other player in the squad(this is debatable though).
It's beginning to seem like Brazil and PSG can cope without Neymar and this is a big worry to Neymar's fans. Some Wonder how he intends to get back his rightful place in the squad, but it's obvious the former Santos goal dragon is far from throwing in the towel. He is determined to put his past behind him and win back the lost affection from many fans. He knows he is a great player, and great men go through great pains at times. He is back to right his wrongs and trust me, He is ready to push his limits.
Neymar Stars For Brazil Against Columbia
The international break came knocking and of course Neymar who is now fit again to play featured in Tite's squad against a touch Columbian side. I wasn't expecting him to play for 90 minutes, but Tite had other plans for his Star boy and he proved his mettle. It was a friendly match at Hard Rock Stadium in Miami, and it ended 2-2. Neymar impressed and made so much impact in the game, as he scored and also provided an assist.
For me, the former Barcelona forward is now ready to pick up from where he stopped, but this time around, he is back with more sense of maturity and the eagerness to deflate himself of his pride if he must blend again in any squad. He can still stage a comeback and work towards becoming a Ballon d'Or winner someday, but for now, I think Neymar Jr is still in the game!