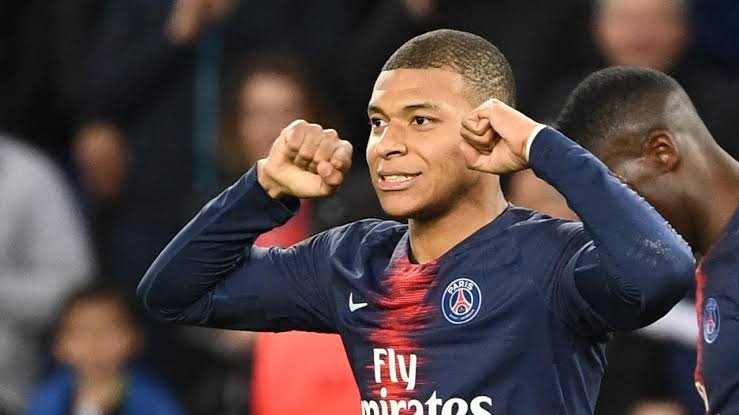 It's one trophy already in the cabinet for the French champions Paris Saint-Germain, as they came from behind to steal a 2-1 win against Rennes in the Trophee des Champions encounter earlier today. PSG have been on the headlines for some time now, especially as regards Neymah possible Barcelona move and Madrid's interest in signing Kylian Mbappe. The French young star and World Cup winner having declined to signed a new contract with his current employers, sports analysts of the view that he is likely to head to the Santiago Bernabeu in no distant time.
It's the club's dream to win a European Silverware, but with players like Neymar and Kylian Mbappe posturing to depart from the French club, the future and such possibilities seems cloaked in doubts. PSG will sure want these big boys to stay and perhaps sign more big names, however, it seems they're stuffs they can't control. While many may have expected the French champions to be distracted by these controversies against Rennes on Saturday, the team proved they were unparalleled even in their troubling moments.
Rennes really came to Shenzhen on Saturday to upset the league champions again, after they had defeated PSG in April to lift the Coupe de France trophy. In fact, it wasn't a rollercoaster ride as many would have expected, as Rennes made PSG sweat for the win they got. It didn't take long for the Coupe de France trophy holders to draw the first blood and then light up the game. Rennes took the lead at the 13th minute, thanks to Adrian Honou's well taken goal. I was beginning to get nervous, not like am a PSG fan, but I got a friend who had placed a bet on PSG to win the game.
From the way it was going, it was far from the easy ride we envisaged from PSG, as Rennes appeared really resilient and hungry for more goals. But in times like this, they're players who always come through as the "Deus ex machina," that's why they're star players. With the First half having finished with Rennes on a one goal advantage, PSG knew if they must win that game, they needed to equalise that goal as soon as possible. Having made lots of fruitless efforts in the first half, Kylian of course came through for the French champions to cancel out their one goal lead.
Mbappe scored at the 57th minute to make the scoreline 1-1, thanks to a well cushioned assist from Pablo Sarabia. With the scoreline at level, PSG pressured for the winning goal. With both teams having chances to steal a win, PSG took them unawares. Guess who came through for PSG? Angel Di Maria! The Argentine having come in as a substitute, blasted in a stunning free kick to secure a 2-1 win for PSG. It wasn't an awesome Copa America outing for him as they got eliminated in the semi final of the tournament by Brazil.
But here he was, putting his bad moments behind him and rescuing his team when it mattered the most. If I was a Manchester United fan, I would be regretting why they had to let Di Maria go, this guy has got lots of Value. With his free kick salvaging PSG with just 17 minutes to go, the French Champions have now won the trophy for the seventh time in a row, isn't that crazy! It's obvious they're not missing Neymar's absence and they don't look bothered even with the season knocking on the door. Bravo!