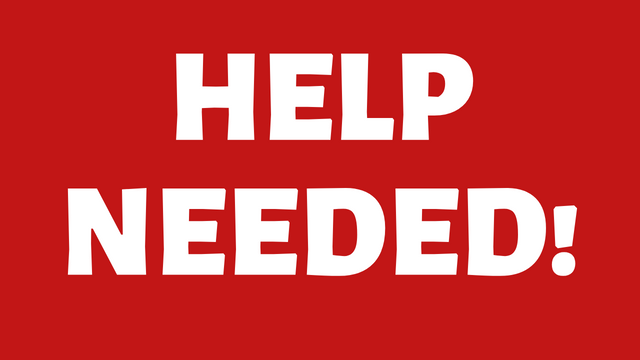 I hope all community member's are doing well and passing a blessed life. I started iTube nearly two weeks ago with the aim to share best videos to steemit community. As i uploaded couple of videos, I got an amazing response from all of you in the foam of upvotes and comments but from few days, My account is under personal attacks and receiving a lot of downvotes from three accounts. Firstly, Please look at these four screenshots: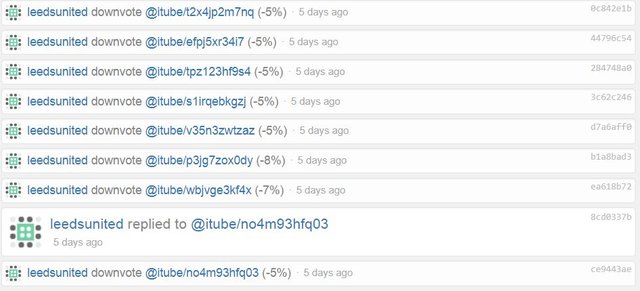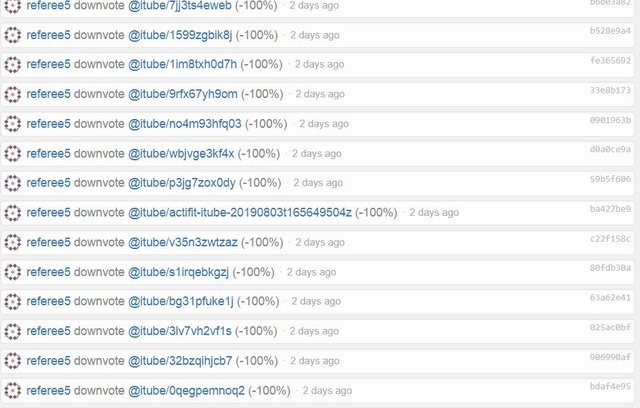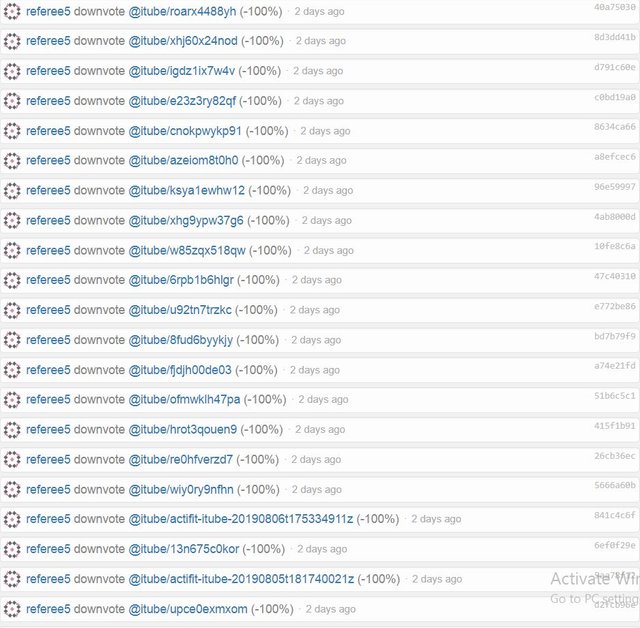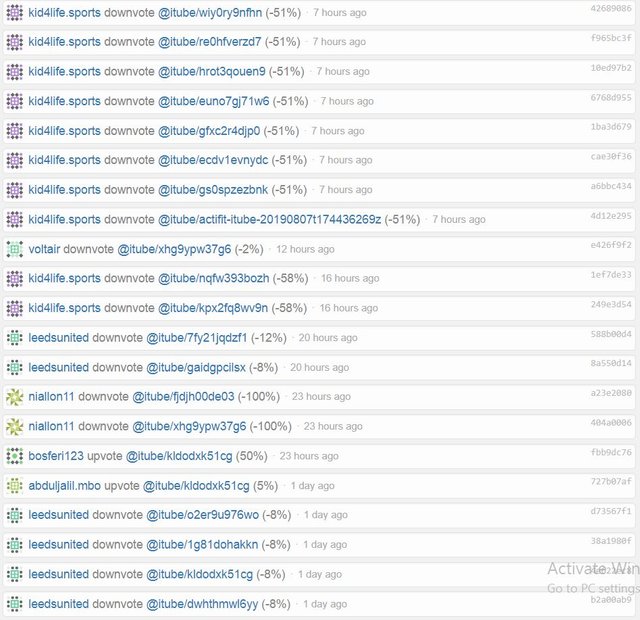 One day when i awake up and checked back my account i shocked because there was 12 down votes from a single account named @leadsunited. I know steemit provides the downvote system to show some dislike about post/video but getting straight 12 down votes and from a single account made me much angry. After some queries, @leedsunited said "You were doing spamming by uploading non-original content and without mentioning official links".
I accepted my mistake and upgraded my description and make a Google foam as well that if someone is owner of content and want to remove then i will.
After two days the same account @leedsunited gave me straight 3 downvotes more on the posts/videos despite this fact that i have mentioned all original content links and add a lot of content there.
Second attack from @referee5
On this one i have no words to say, This person has down voted my all posts in a single day but due to his low reputation and steem power i'm safe. You can look at first screen shot for everything.
Today morning when i checked my account then another attacked was just happened. The single person with the account name @kid4life.sports gave me straight 10 downvotes and put all my latest posts under low ratting. This is really upset situation for me. Even i didn't ask that person why you did it because i know all because of unknown personal attacks.
Request to steemit team
I'm doing my work well by posting 5-6 posts per day and getting rains of downvote every single day from a single person that even i don't know. Please make some rules to free steemit from these type of attacks.
For example, An account can only give two downvotes in 24 hours and no one can able to give ten downvotes to a single account.
Request to all readers
I request you to all members to take stand with me and show some support as i'm new on platform and have little reputation. I'm unable and totally helpless to defend these types of attacks alone so please take stand with me. You can upvote my posts so they may come back on steemit and can delegate some SPORTS token or Steem Power to to respond back these kind of attacks. Share this posts to steemit team if anyone have access there.
Make a personal visit to https://steemd.com/@itube and you will come to know about what they all had done with me.
This is last time i'm requesting you humbly to mind your own business and make your own way. Today you all have big reputation and more power than me so i can do nothing even i',m right. One or two downvotes can be considered as natural that you don't like content but these are personal attacks without any reason. I'm not going anywhere and i will keep sharing good content with original links. Please stop and end this. Enough!
Thank you all who read. Please show some support.