Another spectacular Thursday evening clash is set to occur between premier-league title aspirant Liverpool and its ferocious contender Wolverhampton. Following its 2-0 victory over the fierce Manchester United, premier league title aspirant, Liverpool will be looking to do some severe damage to Wolves' defenses. Though Manchester United was looking to level up with Liverpool on the scoreboards at some point during the Saturday game, the champions reinforced their defenses to end the game in a whopping 2-0 win.
Bet on this fixture now at BetScorum.com - A super-fast commission-free betting exchange for sports fans!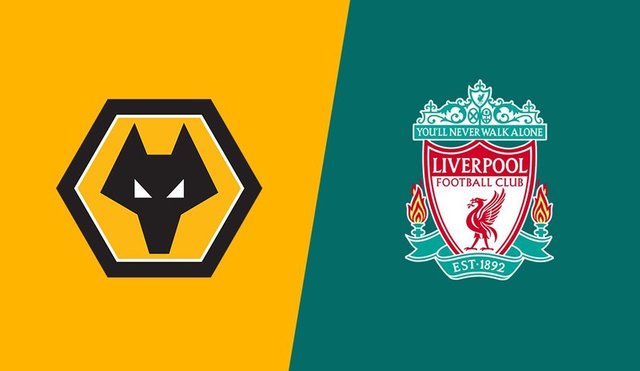 There is no doubt that the 2019/2020 premier league playoffs have earned some record-breaking points for Liverpool, and with the passing of every new day, the team continues to add more wins to its long list of accomplishments. One such victory is its shocking win against Manchester United's most elegant last Saturday. Now, set to face the ferocious Wolves at the Molineux stadium in what promises to be one of the most amusing matches of the season, the Klopp's side will be looking to squash the wolves under its feet. But if they think the wolves will let them off easy, they may have another think coming.
Team stats
After winning 21 games out of 22 appearances, it would seem like Liverpool is destined for the 2019/2020 premier league title. Though they are still a long way from the final legs of this season's playoffs, they are the most riveted team in terms of goals and performance. So far, this freely-scoring team has scored a total of 52 goals, and its recent victory over Man United seals an unbeaten run of 10 matches. Needless to say that they have not lost a single game since the beginning of the competition.
Wolverhampton, on the other hand, has not had much success compared to its current rival. Unlike its Red-clothed rival, Liverpool, Wolverhampton occupies the 6th position on the premier league table. Notwithstanding its spectacular 3-0 victory over Southampton, the wolves are still 30 points behind their current rivals on the premier league table.
On the other hand, Wolverhampton's recent victory over Southampton has given a boost to its confidence. With little planning and strategic positioning, this confidence can be horned into a dangerous weapon to ensure success in the forthcoming playoffs.
What to expect
While it is clear as crystal that Wolverhampton is far away from its desired position amongst the topflight of the premier league competition, its recent victory over Southampton shows that it's the ideal contender for the H2H against Liverpool. Last week, the wolves came back after conceding two goals to win Southampton at Mary's stadium. This result may seem like nothing in comparison to Liverpool's tremendous achievements, but it does show that the team is brimming with confidence for the Thursday clash.
Albeit we haven't seen a lack of enthusiasm amongst Liverpool's teammates when faced with an opportunity, it is widespread for a leading team to feel comfortable after winning countless games in a competition. So if Liverpool hopes to win the Thursday playoffs, it must look to the wolves as equals instead of a potential walkover.