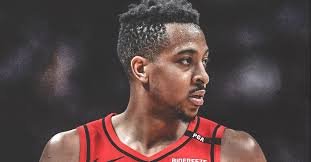 Image link
CJ McCollum has agreed for his extension in Portland Trail blazers to a three-year contract for $100 million. To continue his current deal $157 million for five year contract. The new contract will start on 2021-2022 season.
His agent, Sam Goldfeder and Blazers president of basketball operations Neil Olshey completed the agreement on Tuesday.
Neil Olshey said:
"CJ McCollum is a franchise cornerstone and a critical part of our future. This extension represents a strong level of commitment between CJ, the Trail Blazers and the city of Portland."