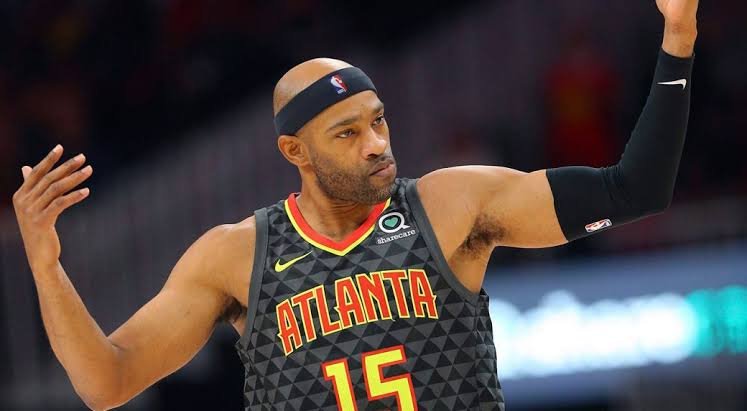 Image source
The legendary dunker Vince Carter wanted to play his 22nd season and probably his last season of his career and he chose to play in Atlanta Hawks.
If he will play this coming 2019-2020 season. He will be the first player to play in 22 different season. But suddenly, this is the last season he will play and he will be one of the longest-tenured players.
A 42 yrs old Carter, He will be the oldest player on an NBA roster currently, and now that Dirk Nowitzki has retired, he has a three-year lead over the rest of the field.