My current thoughts on the economics of the SPORTS token.
The Sportstalk Social tribe has grown and evolved significantly since its inception. Many new users have come on board, and there is actually a fairly good (in my opinion) distribution of stake. However, there are a few issues arising, that I would like to share my thoughts on.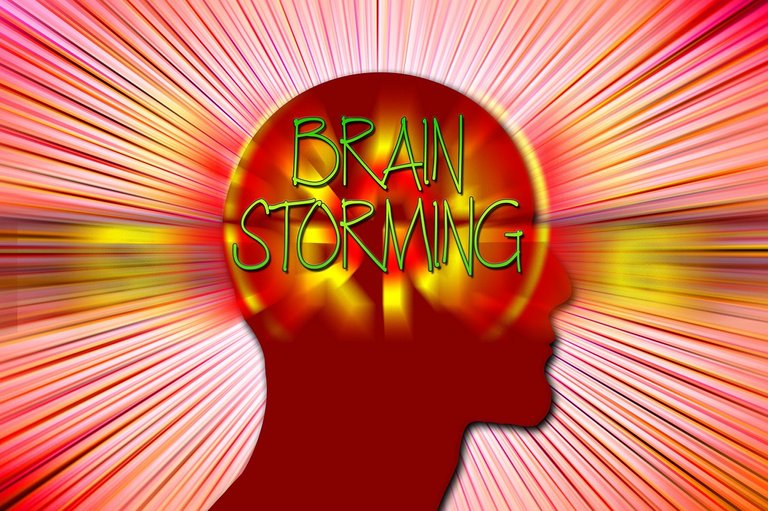 Image Source: Pixabay
---
Token Abundance.
When it was originally launched, SPORTS tokens were added to the reward pool at a rate of 10 tokens per block as per the original launch post. Then, in response to an attempt to game the system, and gain an unfair advantage by a few users, part of the solution to that problem was to increase the tokens flow into the reward pool by 10x to 100 per block - see this post for details. This had the desired effect at the time, and the community moved on and a fairly even distribution happened fairly quickly.
Where we are currently is that (I presume) 100 tokens per block are still being added to the reward pool. There is an abundance of SPORTS, and the price has been attractive for users to sell some, or all, of these tokens to diversify or cash out. 100 tokens per block means that there is 2000 tokens every minute, or 2.88 million per day. Is that sustainable?
My first main point is that maybe this token issuance per block needs to be revisited and reduced
Reducing this back to 10 per block, or perhaps somewhere in between, would reduce the size of SPORTS payouts proportionally. While this would obviously reduce the STEEM value of peoples payouts in the short run, scarcity of supply should assist the price of the token to recover. The other side effect of this, in my opinion, would be that some or the reward farming, self voting (particularly comment self voting) and shit-posting may subside a little. I don't think this is a major problem, although I have not had much time to curate lately to see for myself.
Changing this may make it hard for new users to earn much SPORTS, however there are ways to work around this. Many of the new tribes have a section for featured posts, mainly being about developments or tribe matters. Sportstalk could do featured posts differently. Users could nominate posts from newer members to curators for review. A simple set of guidelines could be used (like number of SPORTS posts, SPORTS token stake and so-on) and the best posts from newcomers pinned as featured posts. This would give new members that produce quality posts visibility, and a chance to grow.
---
The Bid-bot issue.
The concept behind the @sportsvoter bot was great. A portion of tokens goes to SP delegators, and the tokens sent in to "buy" a vote are burnt. Great in theory, but it hasn't quite worked out. Please correct my if I am wrong, but the number of tokens going to this bot's delegators comes out of the reward pool. Changing the "tokens-per-block" back to 10 would dramatically drop the size of payments to SP delegators. Some of the maximising delegators that are not otherwise involved in the sports tribe would be disincentivised, and would probably move their SP elsewhere. However, that would also mean that a huge selling pressure on the market would also stop, allowing the token supply and demand levels to reset and find a higher base.
There have already been discussions around this topic - most notably in this post
My Second main point is that the rewards for SP delegation are unstustainable, changing the tokens per block would fix this
Please note that this is just my understanding of how this works, I may be incorrect, let me know if I am.
---
Over-inflated Market-Cap.
As an investor, one thing many people would look at is the market cap of a token. The SPORTS market cap looks way too high. Even after the significant decline in the price recently, it still sits at over $32 million. At first glance, that looks ridiculous, and many investors will see that and think the price is too high and move on. The reason this cap is so high is that there is almost 100 Billion tokens sitting in the @sportsprojects account. I am guessing that the intention for these is to fund the building of add on features for the tribe. If you exclude these tokens from the Market-Cap calculation you get a very different picture. Total supply currently is 100.074 Billion, minus 98.997 Billion Sportsprojects account = 1.077 Billion. Times that by $0.00032 (current dollar value at time of writing) and you get a market cap of $344,640. Much more realistic for a start-up and attractive potentially for investors.
Maybe this is just the way I think, but an unrealistic market cap puts me off a project. Without deep diving into it, I would just move on.
My third point is - does the @sportsprojects account need this many tokens? Could most of these be burned to improve the token supply economics?
---
I'd love to get lots of feedback on these talking points I have raised. I really want to see this tribe succeed, and grow and flourish into an advertisement for what is possible on STEEM. Without some fairly significant changes, I fear that may not happen.
Thanks in advance for your input,
John, AKA - @jk6276, @jk6276.sports, @jk6276.leo
I'd also love to hear from the LEO community, any thoughts, opinions or suggestions.
---
---