NCAA Basketball - Big South - March Madness - Campbell University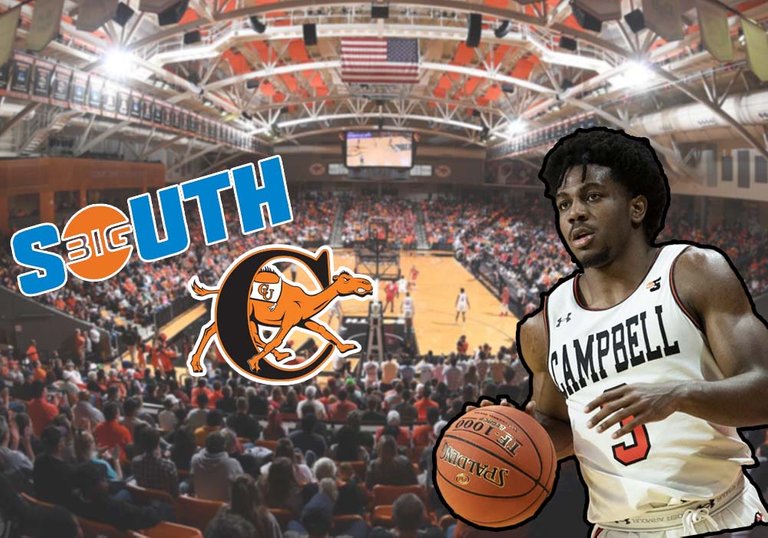 With college basketball in full swing, inching closer to March with each day, I've been lucky enough to get out and see some live NCAA Basketball this season. Keeping it local, I've taken the time to get out and watch some of regional local North Carolina basketball in the form of Campbell University.
Of course, even the most casual fans of the sport know that North Carolina is sacred ground when it comes to college basketball. Duke, North Carolina, NC State . . . these are the names associated with CBB in North Carolina.
However, instead of heading to the city of Raleigh to watch some ball, we decided to check out some smaller rural NC college basketball.
That said, today I'll talk about the Campbell University basketball program, share some of my photos, and talk generally about the Big South Conference.
Campbell University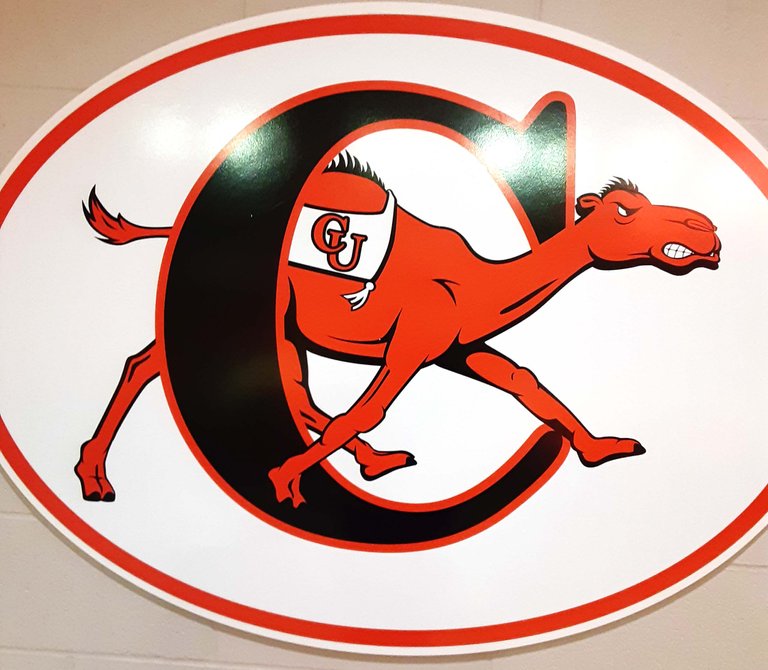 Campbell University is a private school located in the Sandhills region of southeastern North Carolina. It was founded as a religious school by a Baptist minister in 1887. Offering programs in Medicine, Law, and Engineering, Campbell enrolls more private university students than anywhere else in the state.
Campbell is located in a rather rural area of North Carolina. Unlike other major schools in the state, Campbell's rural setting gives it a different atmosphere compared to NC State or Duke. Although despite its size, Campbell, much like all North Carolina schools, cares deeply about basketball.
Basketball Program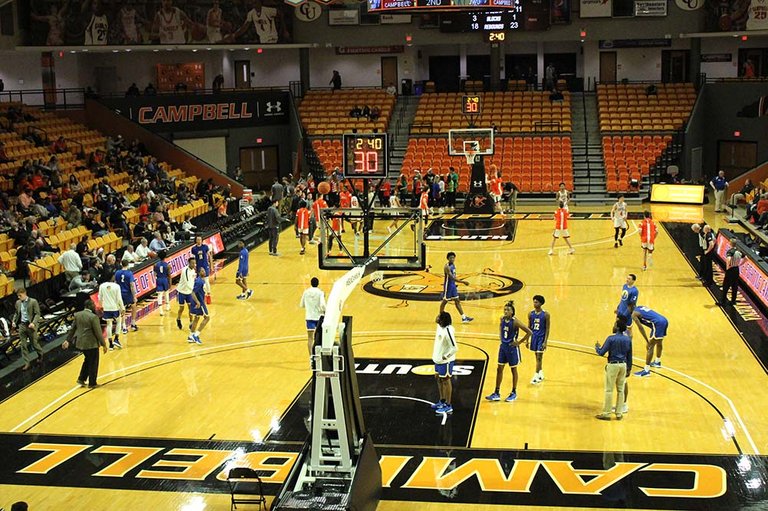 Donning the colors of black and orange, Campbell's team mascot is the Campbell Fighting Camels. Their funky mascot certainly gives the team a fun edge. Life-size dancing camel mascots can be seen at all home games.
Campbell plays their home games as John W. Pope Jr. Convocation Center, a rather intimate venue only seating a bit over 3,000.
The team started their season off strong, quickly rising to the top of the conference early in the season. They went undefeated in their first 5 home games, but as the full conference season started, Campbell began to struggle at the worse time.
Dropping games left and right, Campbell quickly sunk to last place in the Big South Conference. Only scrapping 2 wins out of 10 conference games, Campbell sits 8 games behind first place Winthrop. Campbell's 11-11 overall record isn't as bad as their 2-8 conference record. With where they are now, it's hard to see them doing anything in the conference tournament this year.
They would need a major swing in form to try to eek something out of this season.
Big South Conference
The Big South is the home for most of the smaller universities who are not large enough to make it into other leagues like the ACC or Big East. You'll find private schools make up the majority of the Big South schools, covering North and South Carolina as well as Virginia,
Winthrop: Leading the league with a 10-0 undefeated conference record. Not only has the South Carolina school been putting the hurt to conference teams, they've also managed to find themselves at the top of the nation's NCAA against the spread percentage. Beating the spread 77% of the time, Winthrop are 2nd place ATS teams out of the entire NCAA.
Gardner-Webb: finds themselves midtable in the Big South. With a 4-5 conference record, Gardner-Webb have struggled to do anything special this season. Seemingly unable to string together any winning streak, Gardner-Webb will likely falter in the post season Big South Tournament.
Photo Set
All photos used in this post were taken by my. Here's some other shots I was able to take over the past 2 games.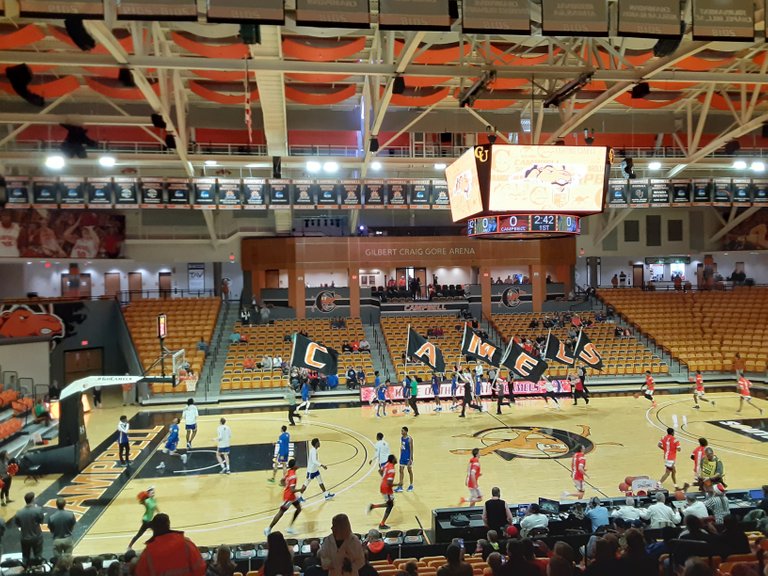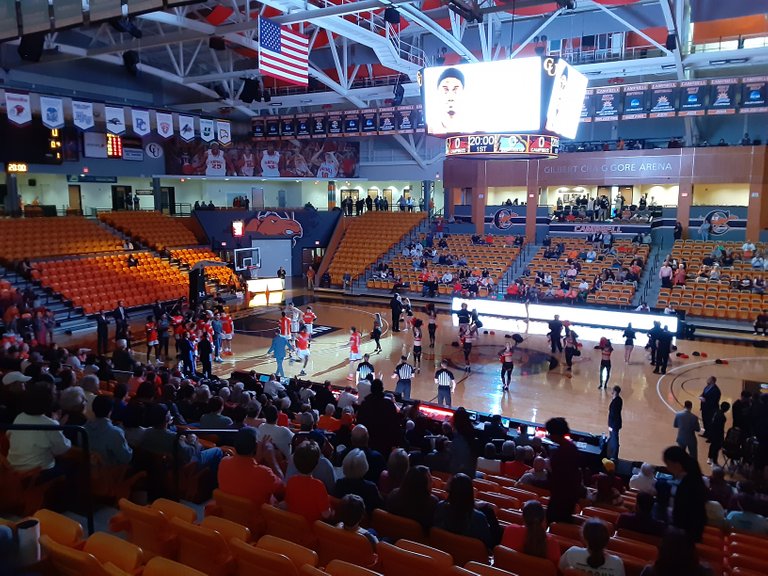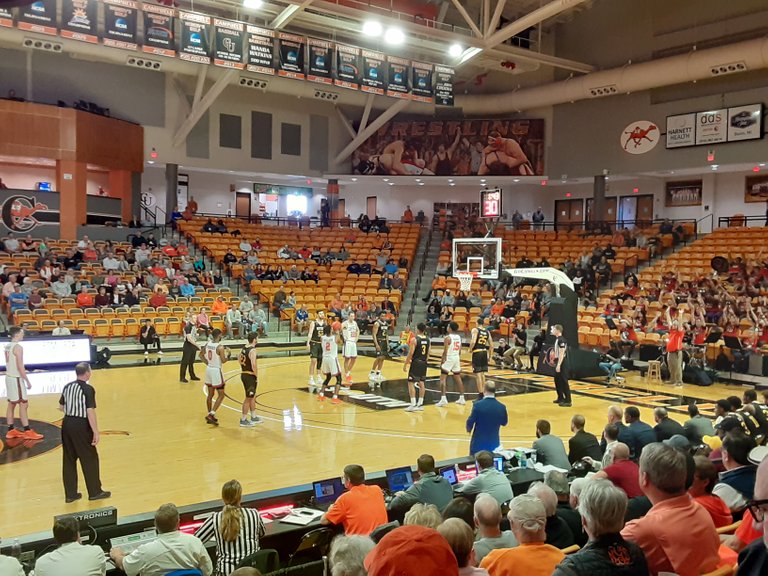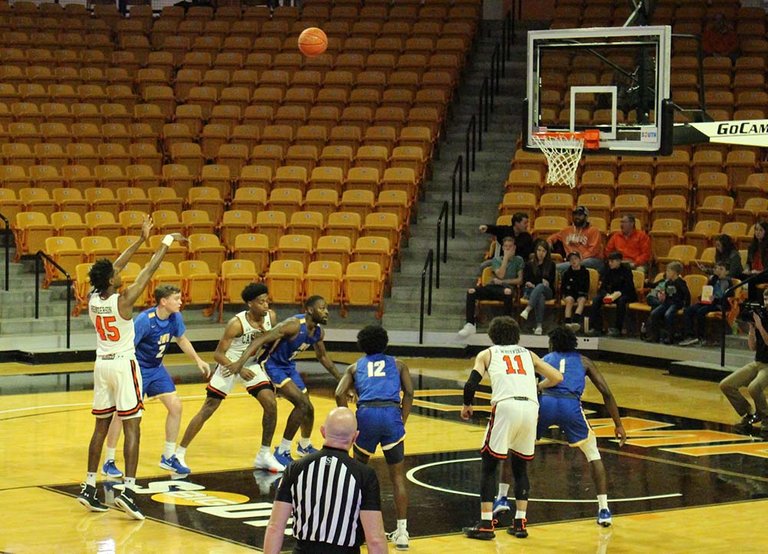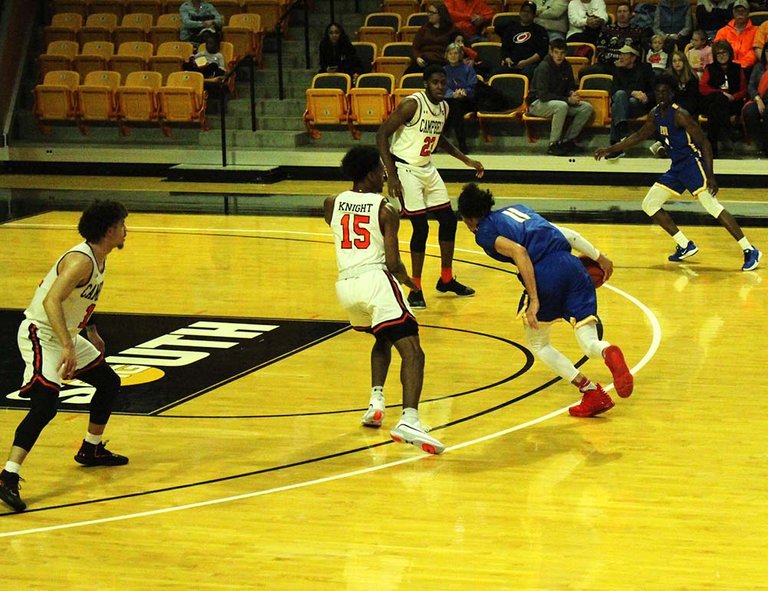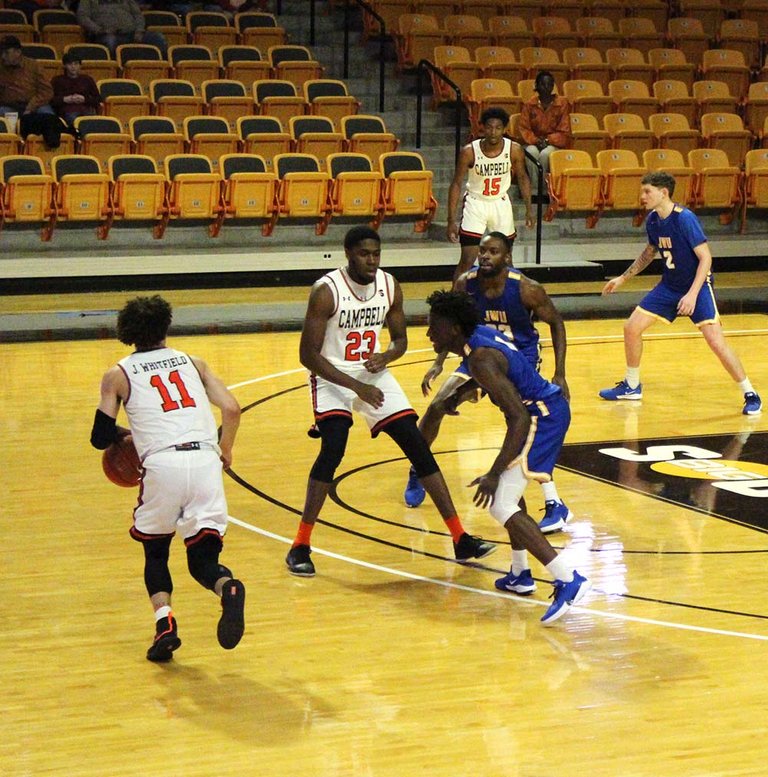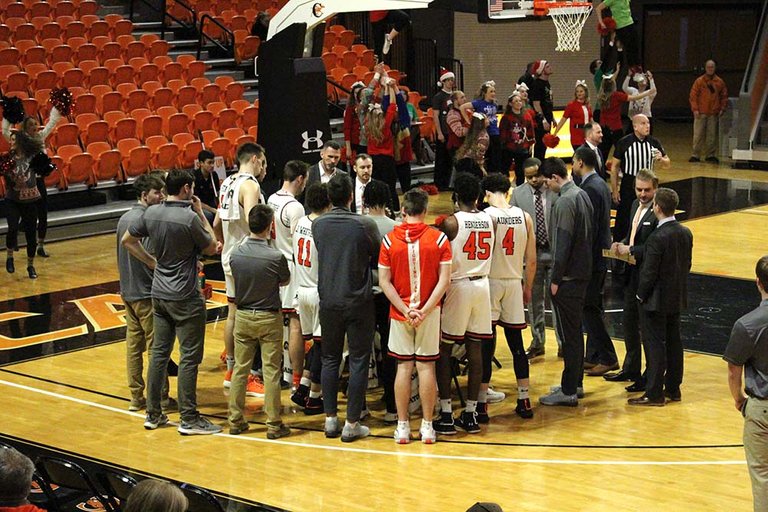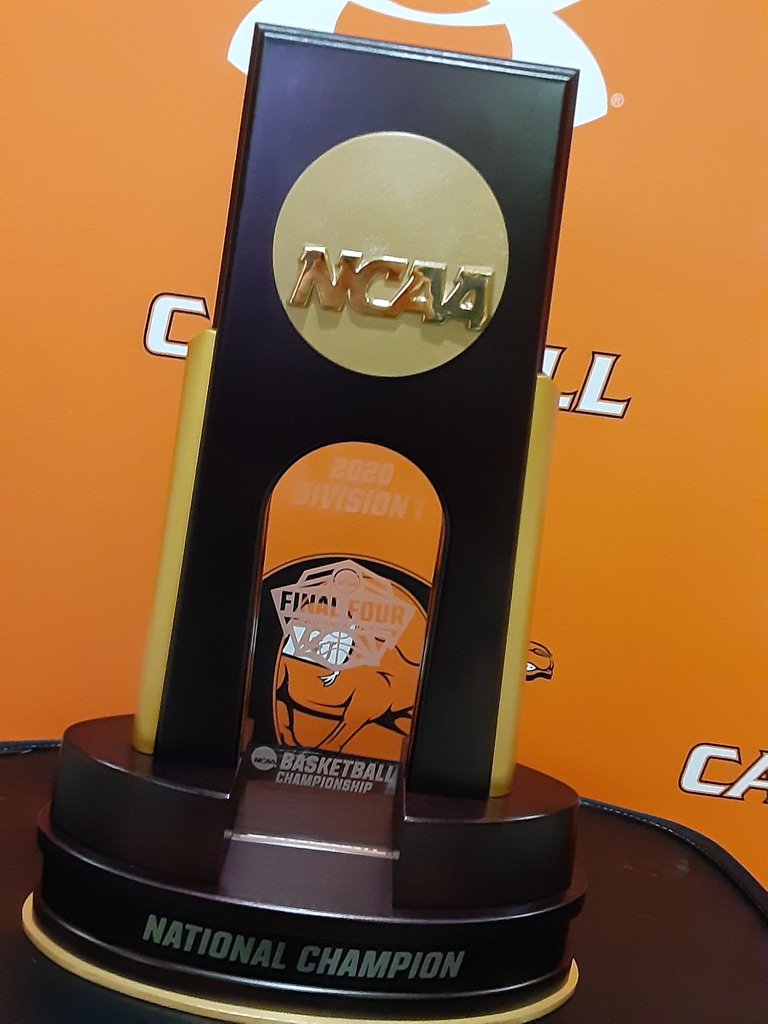 Next Game
That's all I have to share with you guys today. I hope you enjoyed learning a bit about a relatively unknown university's basketball program and the Big South Conference.
If you're ever in the area, let me know, and I'll take you to a game.
Until then.
---
Follow me on twitter: @thefootgeneral