NCAA 2019 - Betting Tips & Advice - College Basketball - How to Win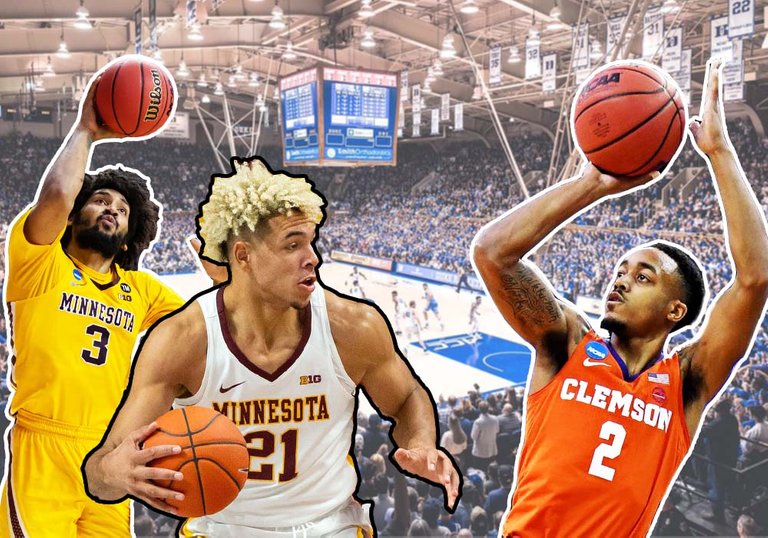 I spent this long holiday weekend cleaning up on bets for college basketball. Over Thanksgiving break, the NCAA held a series of invitational tournaments in Orlando Florida and other warm locations, and I was there, locked onto ESPN, making money all along the way.
This was the perfect opportunity for me to take advantage of soft betting lines, resulting in my account being a bit bigger than it was before Thanksgiving--much like my waist.
Today I'm here to share with you some of my successful betting strategies for college basketball, hopefully turning this advice into money of your own.
Now let's get into it.
Look for Soft Lines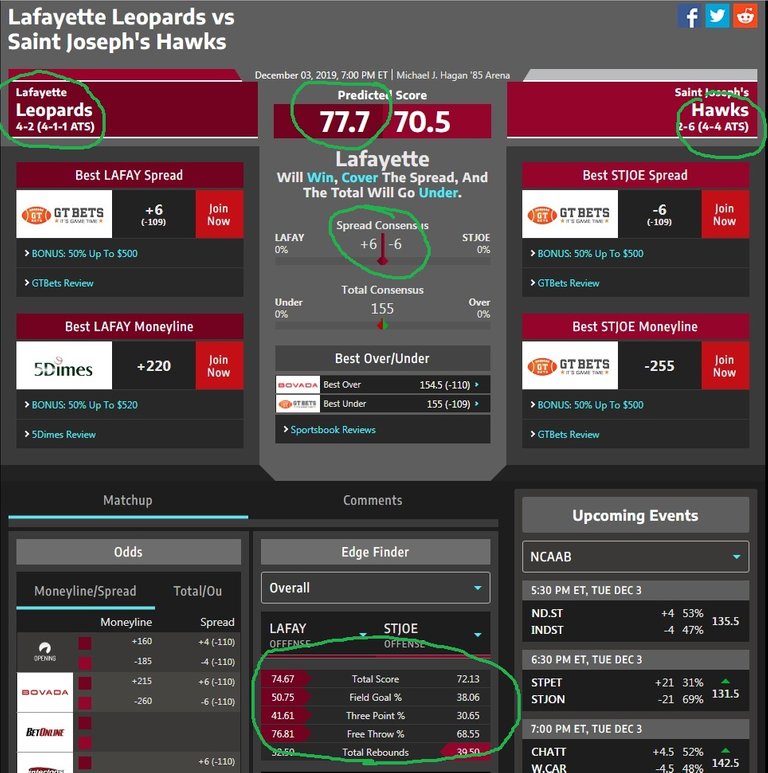 You'll find no deals to be had when gigantic schools square off. You can be for sure that when Duke plays North Carolina, the bookmakers will have the lines so tight you won't have a chance in hell of making anything big off the game.
The secret to finding the money plays is to look for bets where no one else is looking. Have you ever heard of the College of Charleston? Or Niagara State? How about Loyola Marymount or Norfolk State?
Yeah, that's what I thought. Most people have never heard of those schools, but over this past week, they all made me good money. How? Because the bookmakers aren't paying attention to these games with no money on them and no one watching them. This is exactly the kind of games I'm looking for.
The amount of college sports teams is staggering. There's no way that week in and week out bookmakers can set accurate lines for teams they've never heard of, never seen, don't have anyone watching, and no money being played on them. Bookmakers overlook these lines all the time because there's no big threat to them.
Sometimes you can find soft lines when teams meet each in non-regular season play. Such as all the holiday tournaments held over Thanksgiving.
For example, over the weekend, I was able to get #16 Ranked Memphis +1.5 against a non-ranked NC State. That's right, I got a ranked team at positive points on the spread against a non-ranked team. Of course, Memphis won the game straight up 83-78 and I had +1.5 points in addition. It was an absolute guaranteed winner.
It takes patience to find these types of plays, but they are out there. Forgot whatever the big game of the day is. Don't pay attention to the TV talking-heads and what big game they are hyping. Deep-dive, get in there looking for bets no one else sees. This is where you'll make money.
Bet the Trends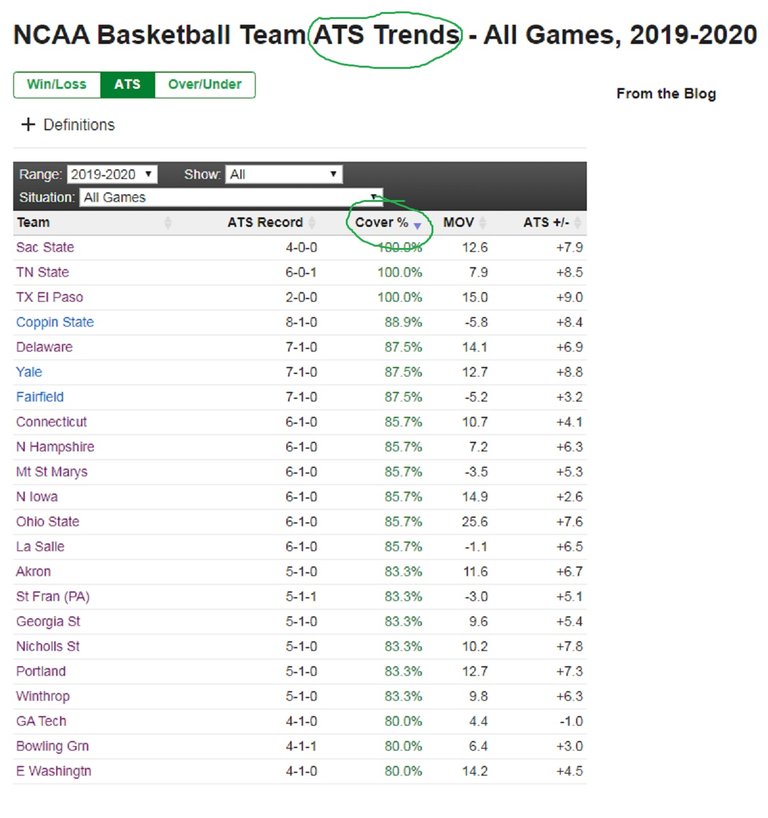 I don't often find success betting soccer trends. I find soccer has far too many variables from match to match making trends less useful. It's common to see Liverpool beat a mid-table team away 5-2 and then follow it up with a 1-0 home win. There's a lot of different factors that play into why that's the case (injuries, tactics, rotation, etc.)
However, for college basketball, trends are far more useful. #10 ranked Duke has been putting up approx. 80 points a game. Over half their games so far ended with them in the 80 range. The other half of games they were only a few points outside the range. You aren't going to see Duke put up 90 points one game and turn around and only score 52 the next game.
Better yet, look for Against the Spread (ATS) trends for college basketball. These are a goldmine for winning bets. Delaware Fighting Blue Hens. . . have you ever heard of them? Doubtful. But did you also know they are 7-1 ATS so for this year and 9-0 Straight Up (SU) winners. Saturday they play a team (George Washington Colonials) who are 4-4 ATS. Do I really need to tell you what to play? This is a great chance to make some money.
Don't like that play, how about Coppin State. Yeah, you've never heard of them, but they are 8-1 ATS going into today's game at +9 on the spread. They'll likely beat East Carolina straight up tomorrow, but I'll have +9 point cushion on a team that is almost 90% ATS. I like my odds.
I generally stay away from betting on straight up moneyline winners. The reason being there is seldom any room to make money. The stronger team is often so far favorited, that unless you are betting on upsets (something I wouldn't do), then you'll seldom find any profitable bets going for straight up winners. Look for ATS spreads and over/unders.
Location is Important for Point Totals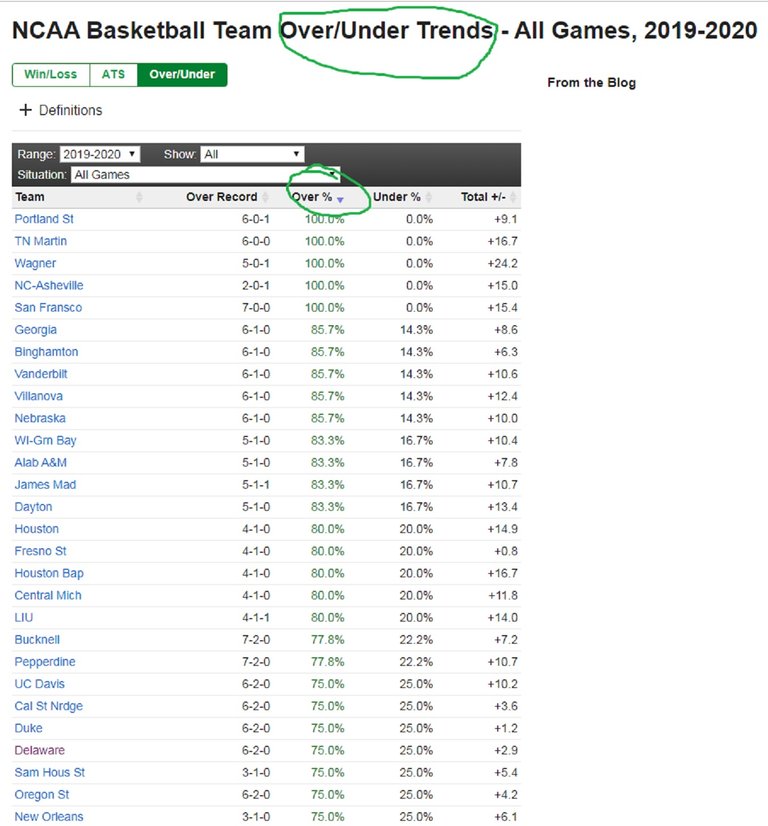 Anyone who has ever played basketball for a competitive traveling team knows the difference between shooting on your home rims and going to gyms you've never been to before.
This affect is greatly diminished in the NBA but for college, where teams play in gyms they've never been to nor will ever return to, this affects shooting percentage big time, which is turns affects point totals.
Do you really think Duke is going to Winthrop College and shoot lights out beyond the 3-point line? No probably not. In that same vein, do you think Duke, playing in Orlando in a gym at Disney World, is going to put up a season high number of points? Very unlikely, right?
Even worse, in the invitational tournaments over Thanksgiving, teams were playing 3 games in 4 days in unfamiliar third-party gyms. You would have to be crazy to think that teams are going to put insane high number of points up in a setting like that, yet over the weekend, the bookmakers used point totals from regulars season to set point totals, resulting in them being way too high.
I cleaned up on point totals unders when I knew teams were tired and playing in unfamiliar locations.
My Picks for Today
Okay, now let's put all this into practice and see if we can find 3 really good bets for today's game.
🏀 Game 1: Coppin State Eagles vs East Carolina Pirates
Pick: Coppin State +9
Why: As I said before, Coppin State are 8-1 ATS, and they are traveling to a team that are 3-5 ATS. Coppin State would have to lose by 10 points for this bet not to land. I don't see that happening today.
🏀Game 2: Dartmouth Big Green vs Georgia State Panthers
Pick: Georgia State -6.5
Why: Georgia State are 5-1 ATS hosting a team they should beat by 20 points. The -6.5 spread should be nothing for a team getting it down 83% of the time. Dartmouth shouldn't pose any trouble for the home team.
🏀Game 3: Lafayette Leopards vs Saint Joseph's Hawks
Pick: Lafayette +6
Why: This is the perfect game to look for. A game no one is paying attention to with soft as cotton lines. Lafayette is a better offensive team. Currently riding 4-1 ATS, they likely win straight up, but the fact I have them +6 makes this a comfortable play.
---
This post was originally published by me on Scorum Sports Media
Follow me on twitter: @thefootgeneral